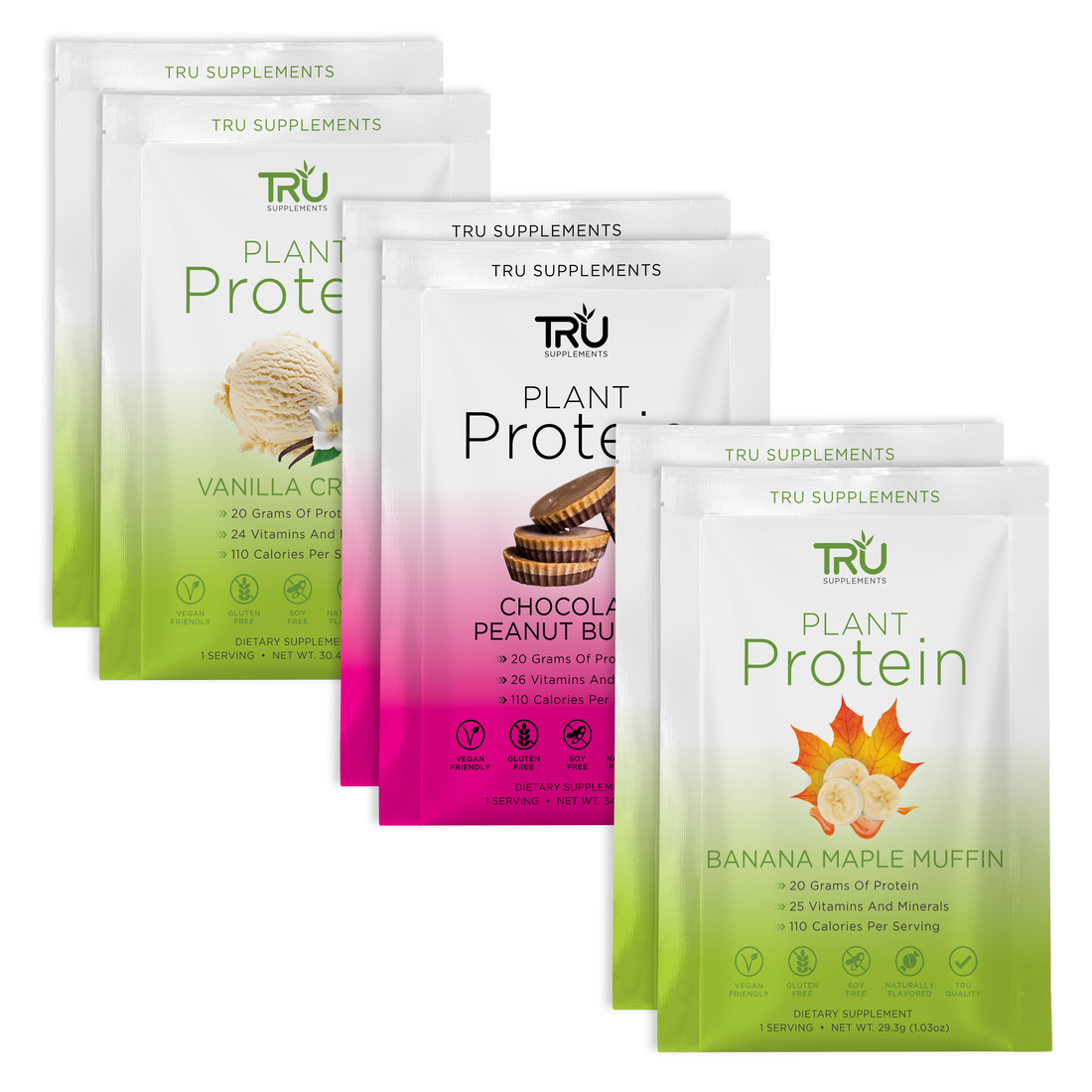 TRU Protein Sampler Kit - 6 Samples
Undecided about which flavor of Tru Protein to try first or next?  
Now you can try multiple flavors, before you buy a full tub!
 
6 single serving packets of TRU Protein:
• 2x Chocolate PB
• 2x Banana Maple Muffin
• 2x Vanilla Cream
*Dessert Series* flavors do contain a very small amount of sucralose per serving.  
Note: The flavors listed in the text above are the current flavors in stock. We are unable to change out any flavors at this time as these are all of the flavors in stock.