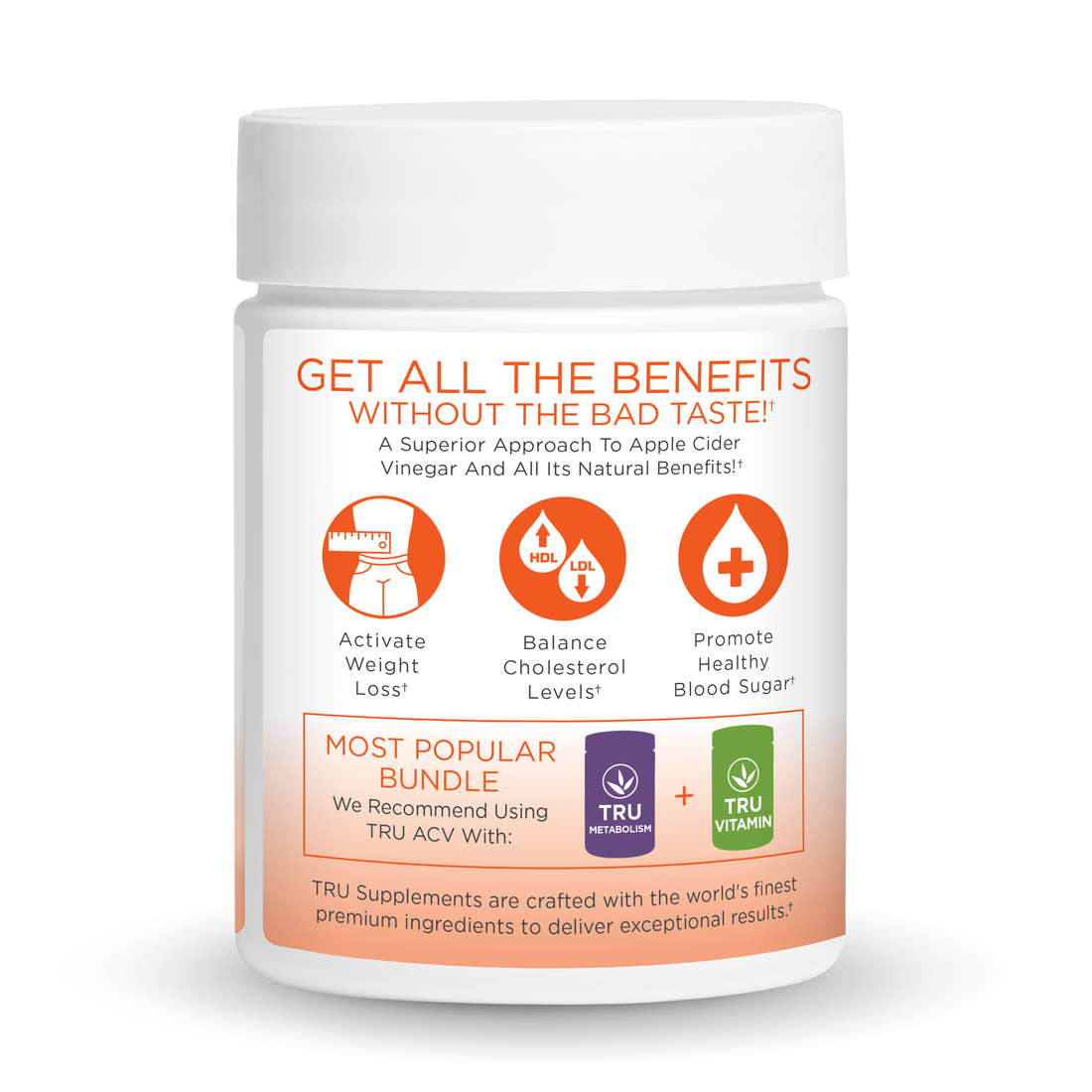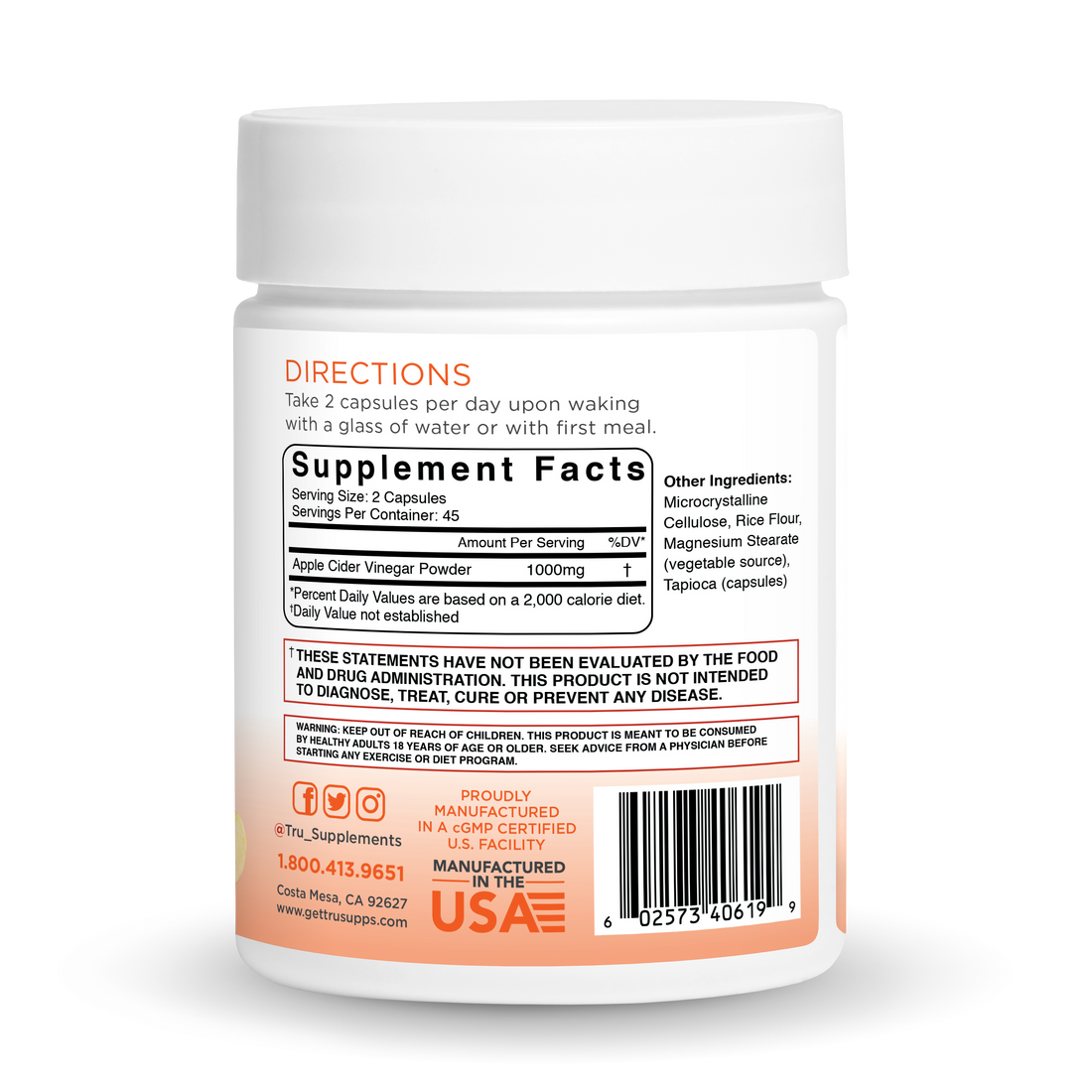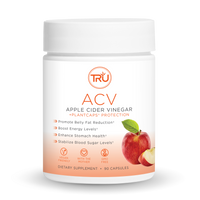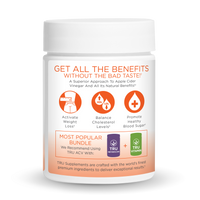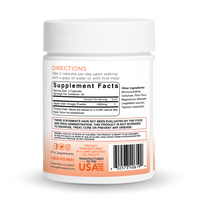 TRU ACV gives you all the incredible, fat-burning, benefits of liquid apple cider vinegar inside a vegan-friendly veggie capsule. Skip that dreaded "morning shot" of liquid apple cider vinegar and protect your teeth from painful cavities caused by ACV acidity. Our amazing patented PlantCap® technology delivers pure, unfiltered apple cider vinegar directly to your gut where your body needs it most.
Take 2 capsules per day upon waking with a glass of water or with first meal.
Serving Size: 2 Capsule
Servings Per Container: 45
Apple Cider Vinegar Powder .......................... 1,000mg

-
Made with Veggie Capsules
LOWERS BLOOD SUGAR
Apple Cider Vinegar can help regulate and control blood sugar levels. This is crucial for managing appetite and promoting fat loss while dieting.
IMPROVE DIGESTION & SKIN HEALTH
Supplementing with TRU ACV helps maintain a healthy digestive tract and gut. This can lead to a reduction in bloating after meals. TRU ACV is also commonly used as part of natural skin care routines.
ORGANIC ACV WITH "THE MOTHER"
TRU ACV uses organic apple cider vinegar which is gently dehydrated while preserving "The Mother". This preperation is then encapsulated in a specialized plant-based capsule to maximize absorption and effectiveness.