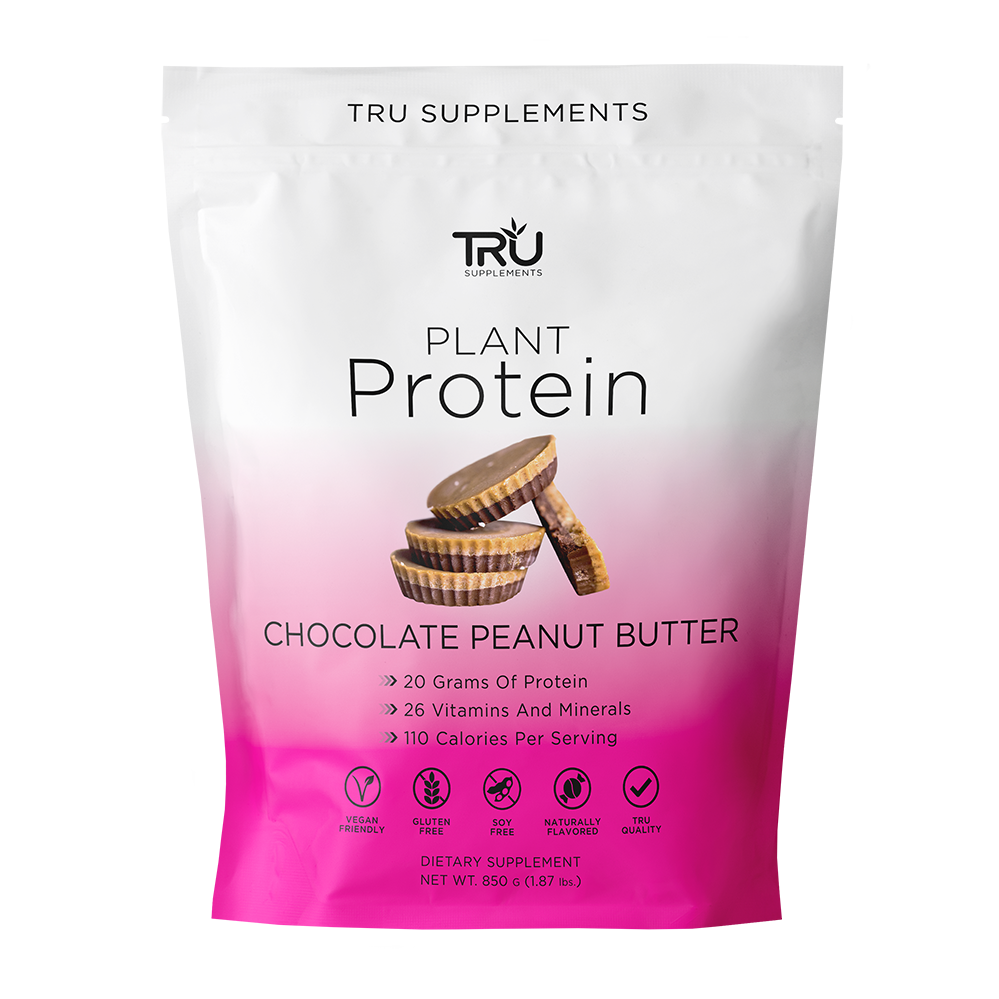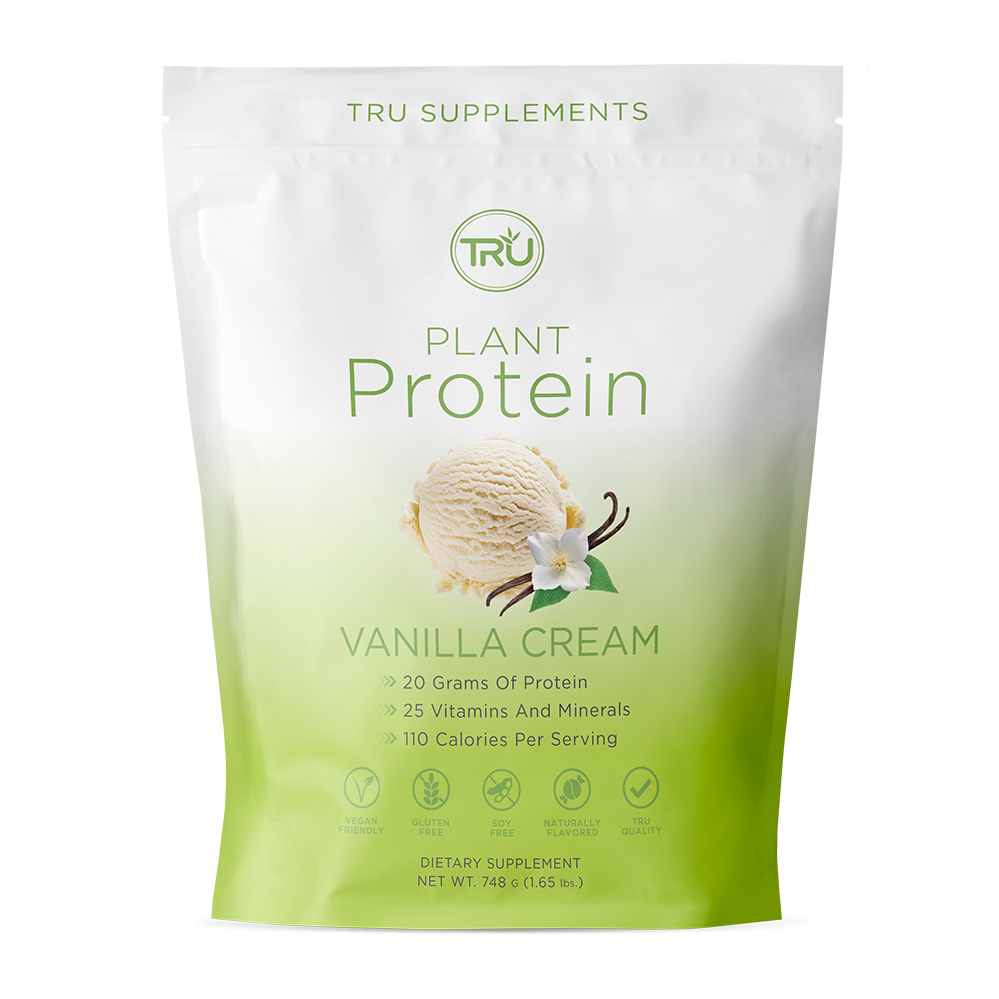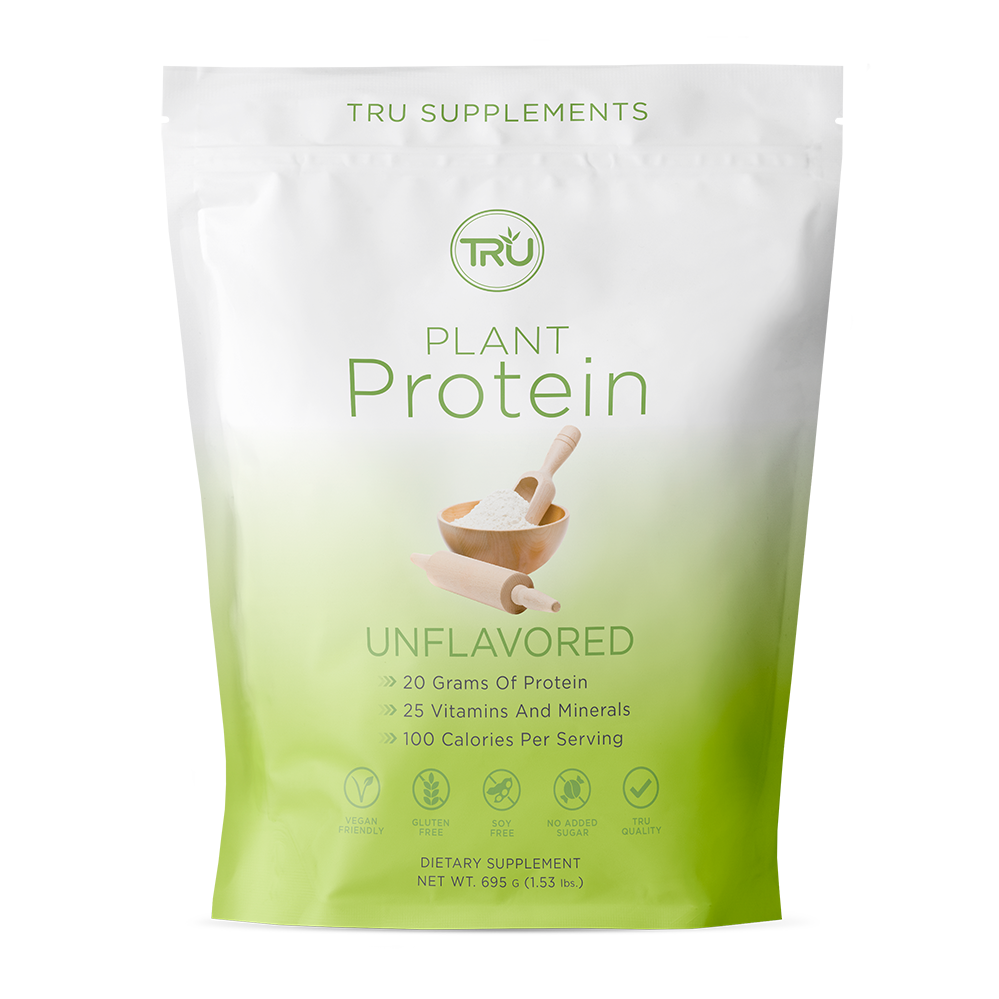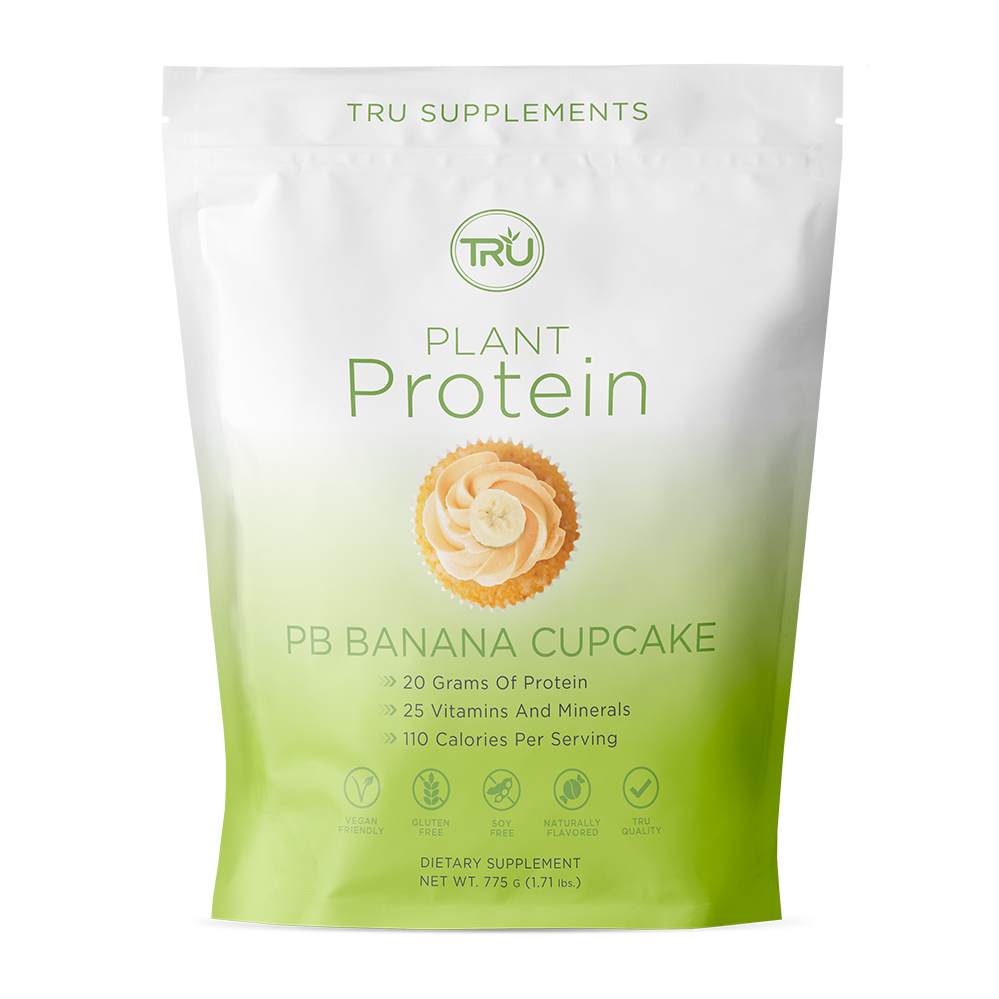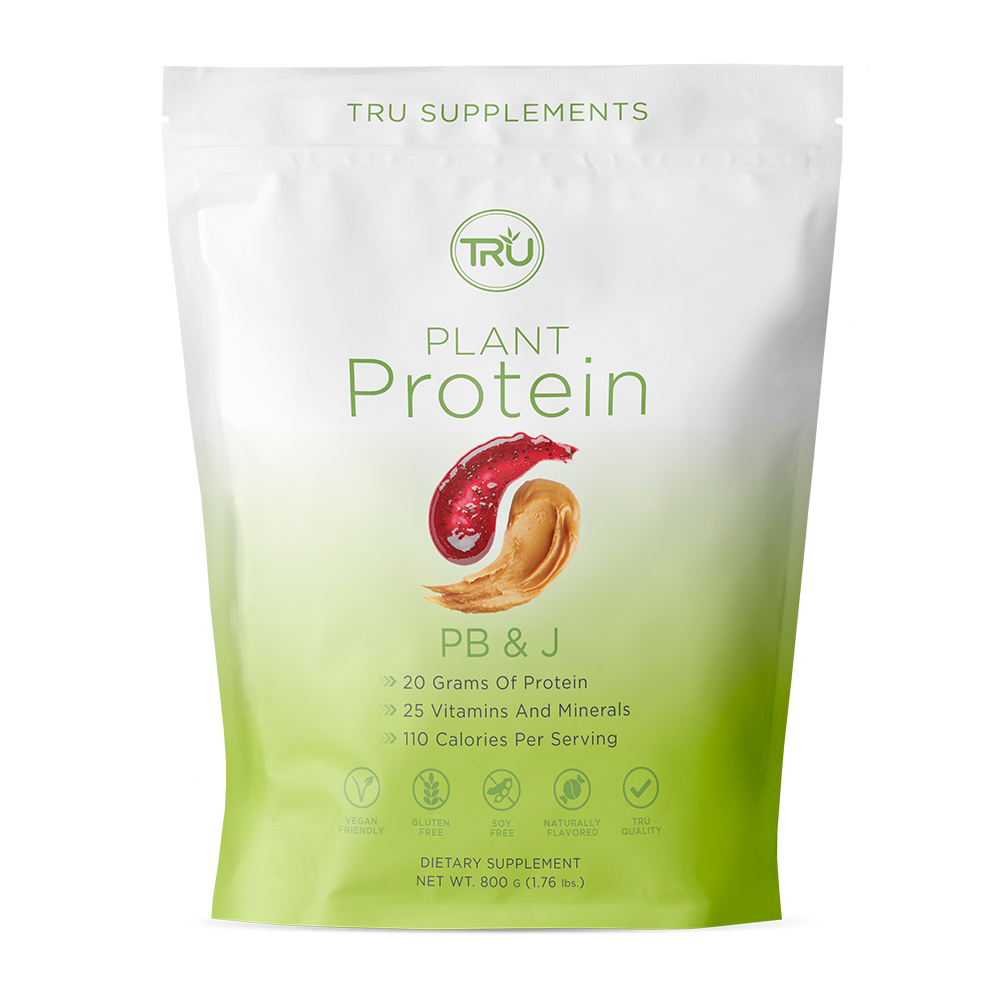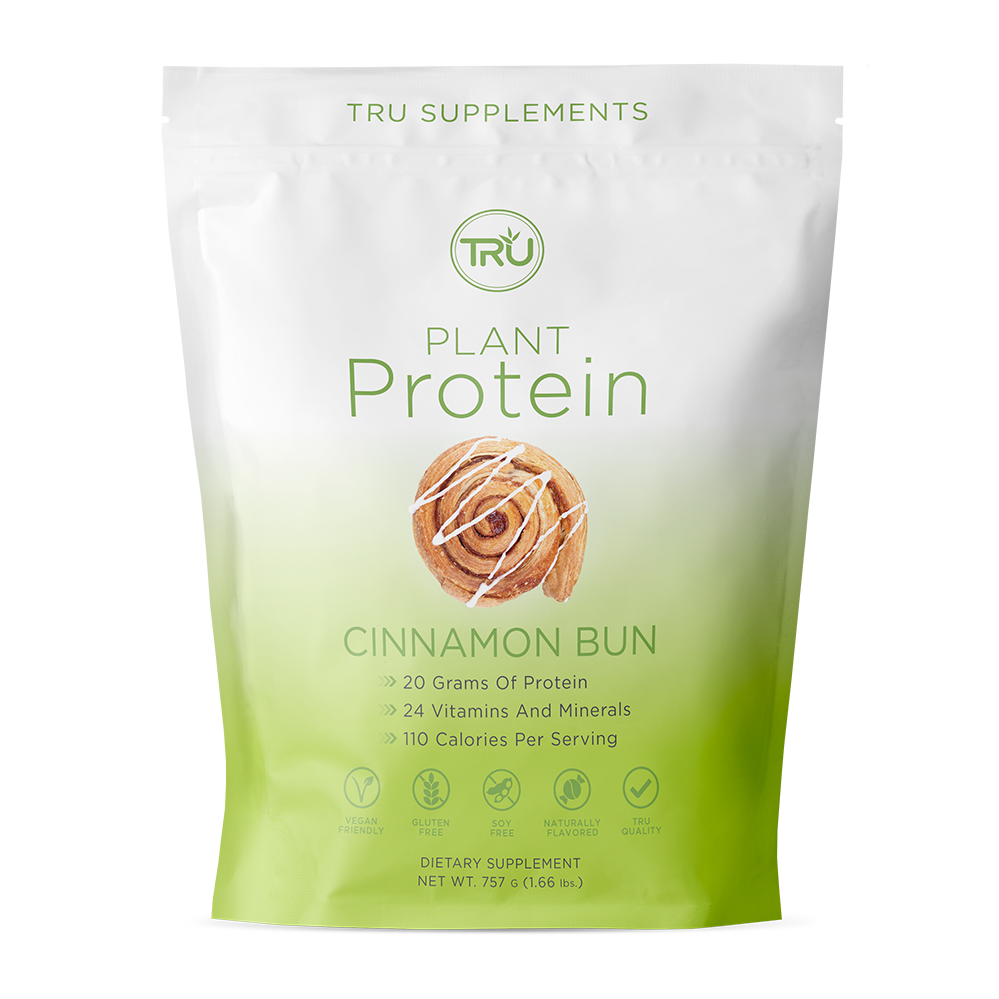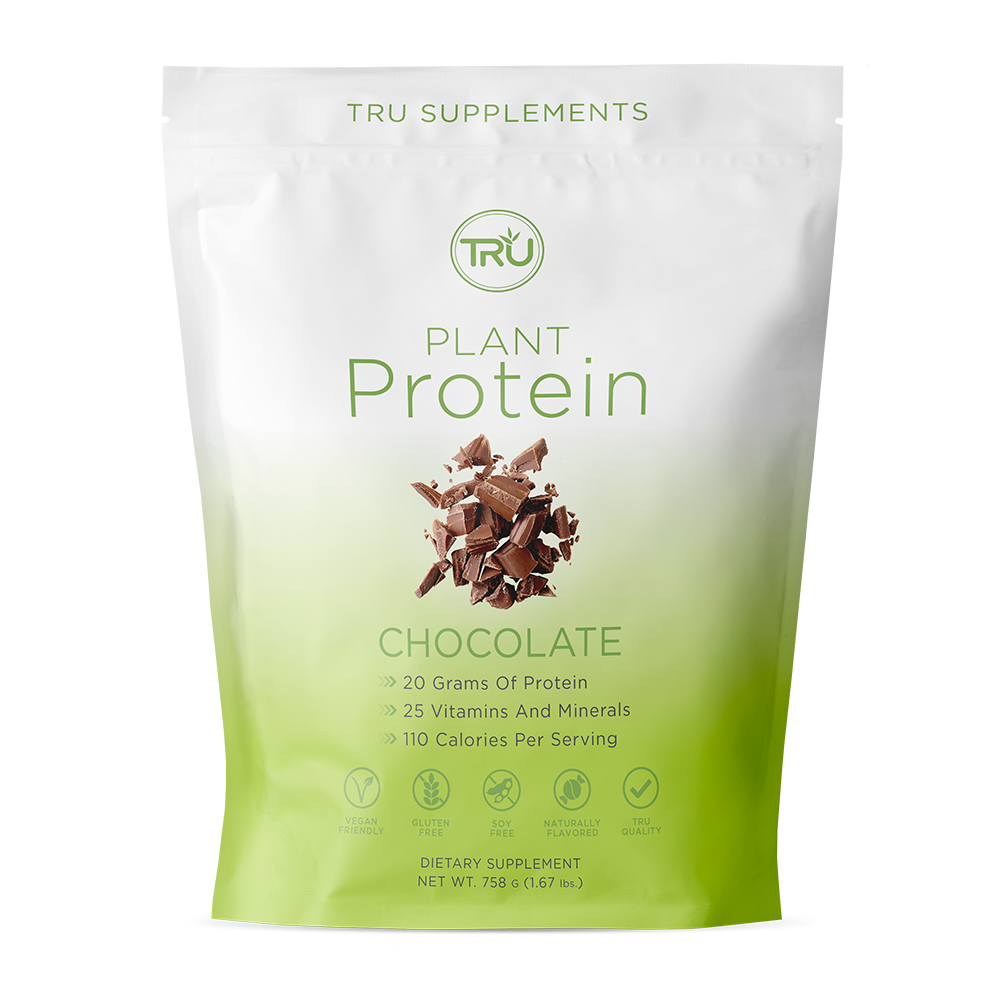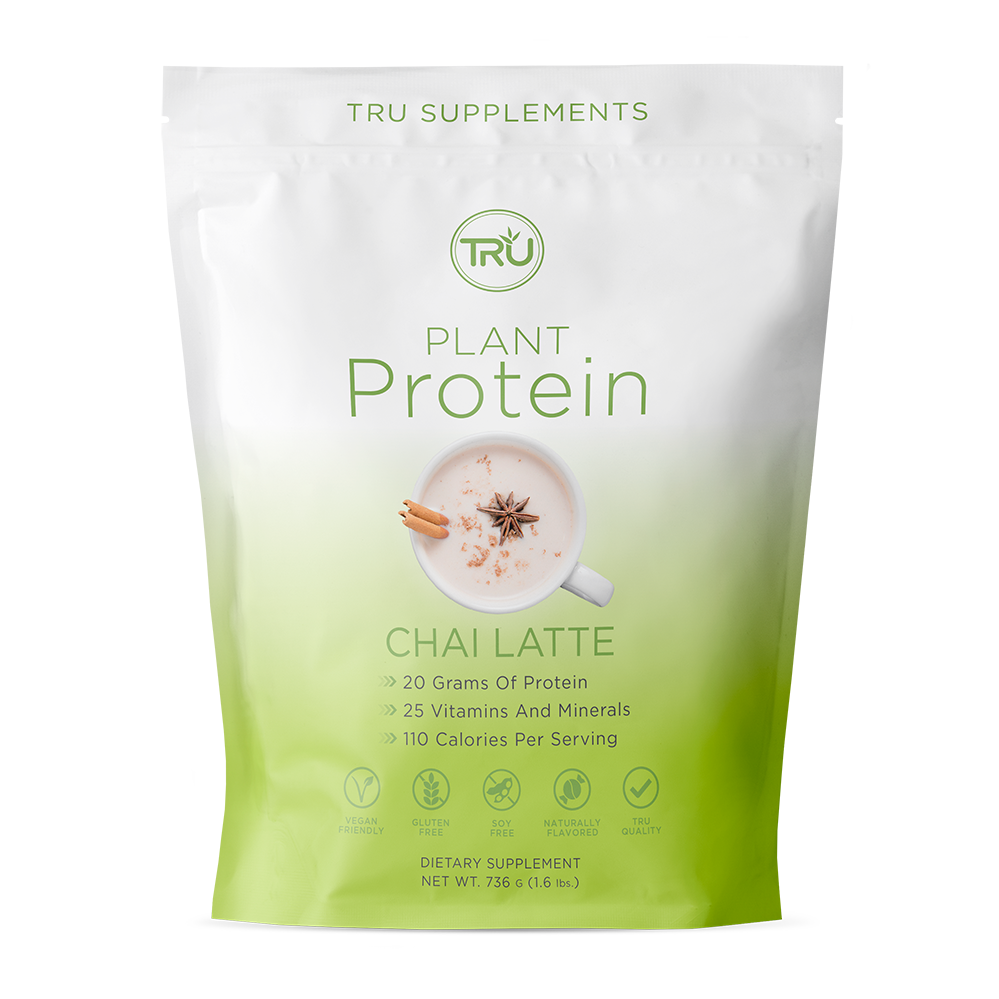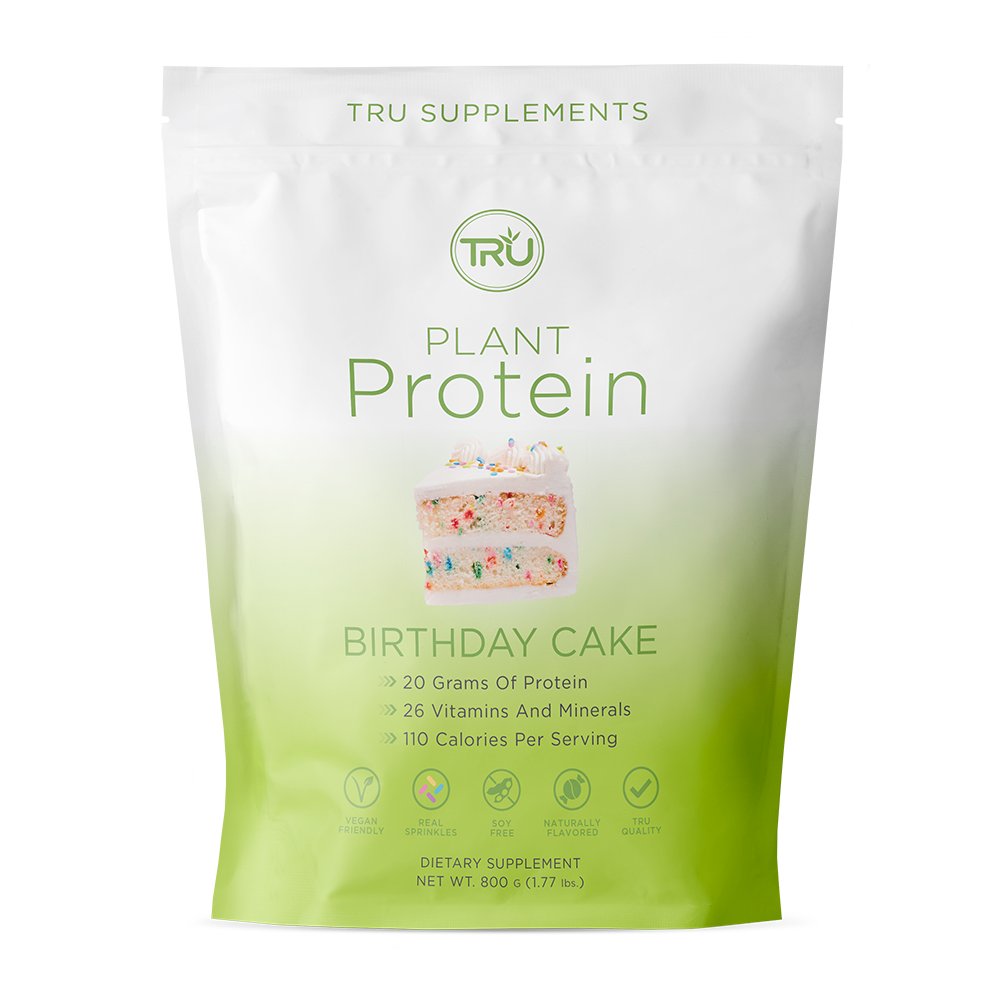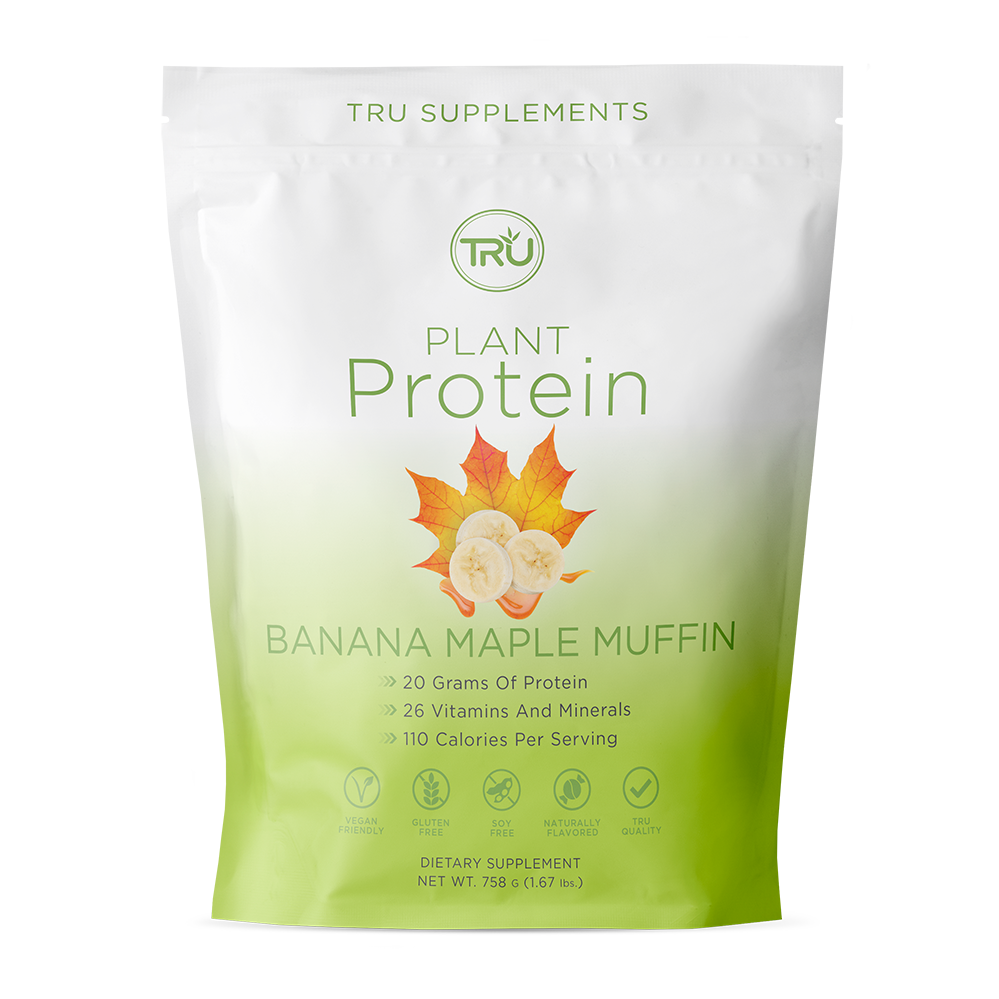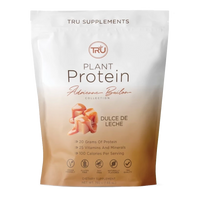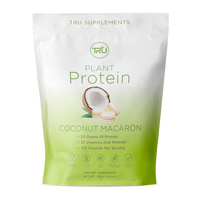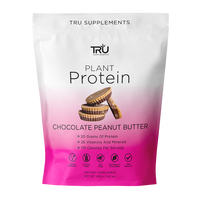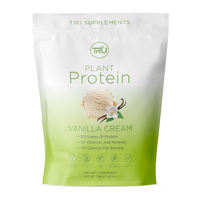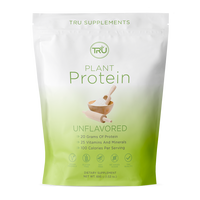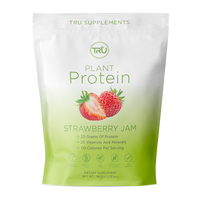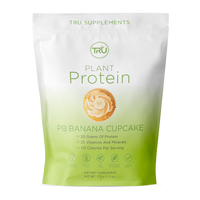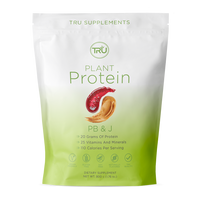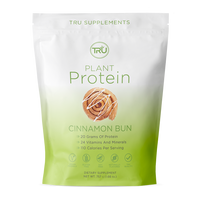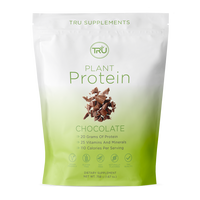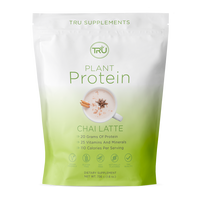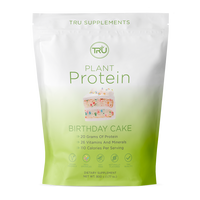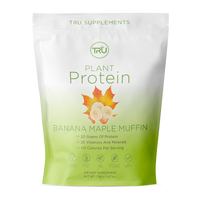 TRU Protein is the all-natural and delicious plant-based protein powder built to deliver your body the protein, amino acids, and micronutrients needed to get the most out of your healthy lifestyle.
Mix 1 scoop of TRU Protein with 10-12 oz. of water or the beverage of your choice. TRU Protein can be spoon stirred in a glass, mixed in a shaker bottle, or blended to create a smoothe.
• 20 Grams of Organic Plant Based Protein
• 25 Vitamins & Minerals
• 100 Calories Per Serving
All of our flavors are 100% Vegan-Friendly and made using organic brown rice and organic pea protein. Our BCAA are sourced from Sunflowers.

Scroll to reveal all our flavors ↦
PLANT BASED PROTEIN
Our TRU Protein is a complete protein. We use a combination of organic brown rice, organic pea, and fermented sunflower to provide the perfect biological value & amino acid profile.
VITAMINS & MINERALS
Each serving of TRU Protein contains 27 vitamins and minerals, at 30% of your recommended Daily Value. 
TRU Protein can be used as a light meal replacement.
NATURALLY EXTRACTED FLAVORS
TRU Protein uses only naturally extracted flavors to create taste profiles that are unique & delicious. We offer TRU Protein in over 10 flavors, more than any other plant-based protein.