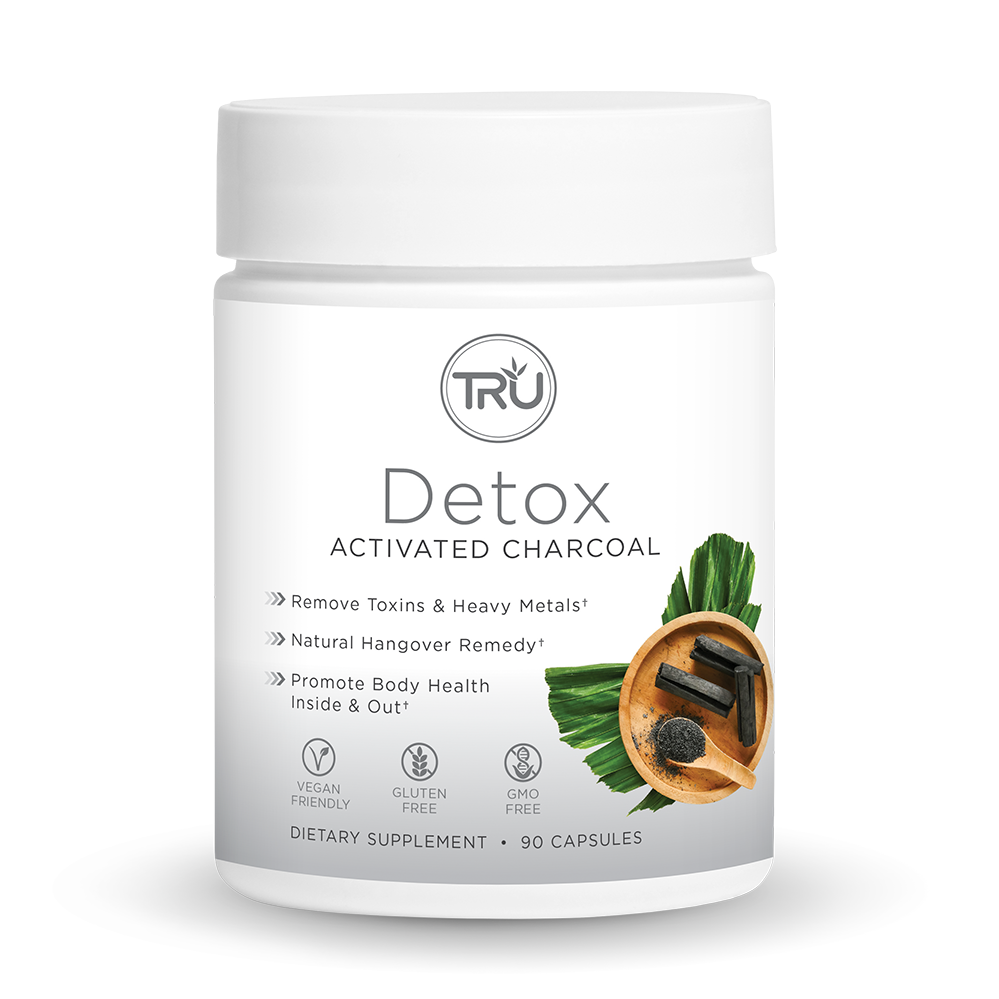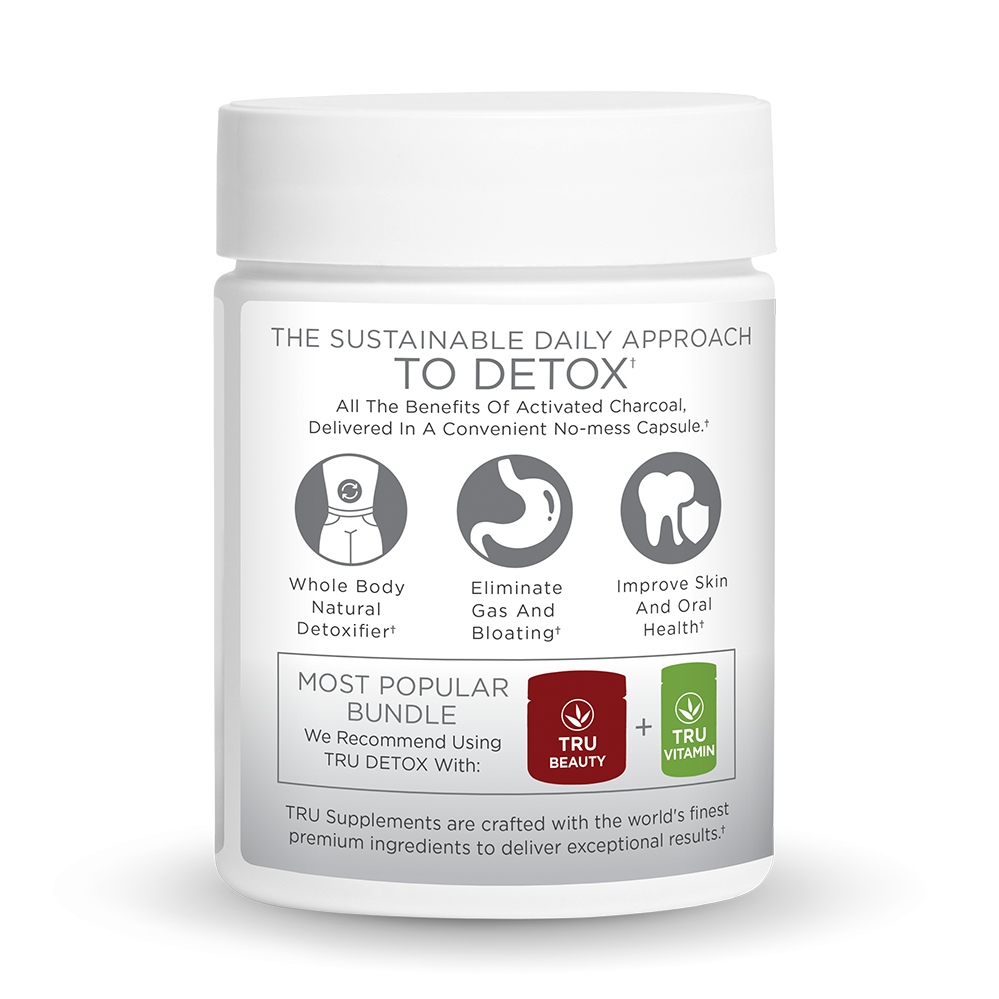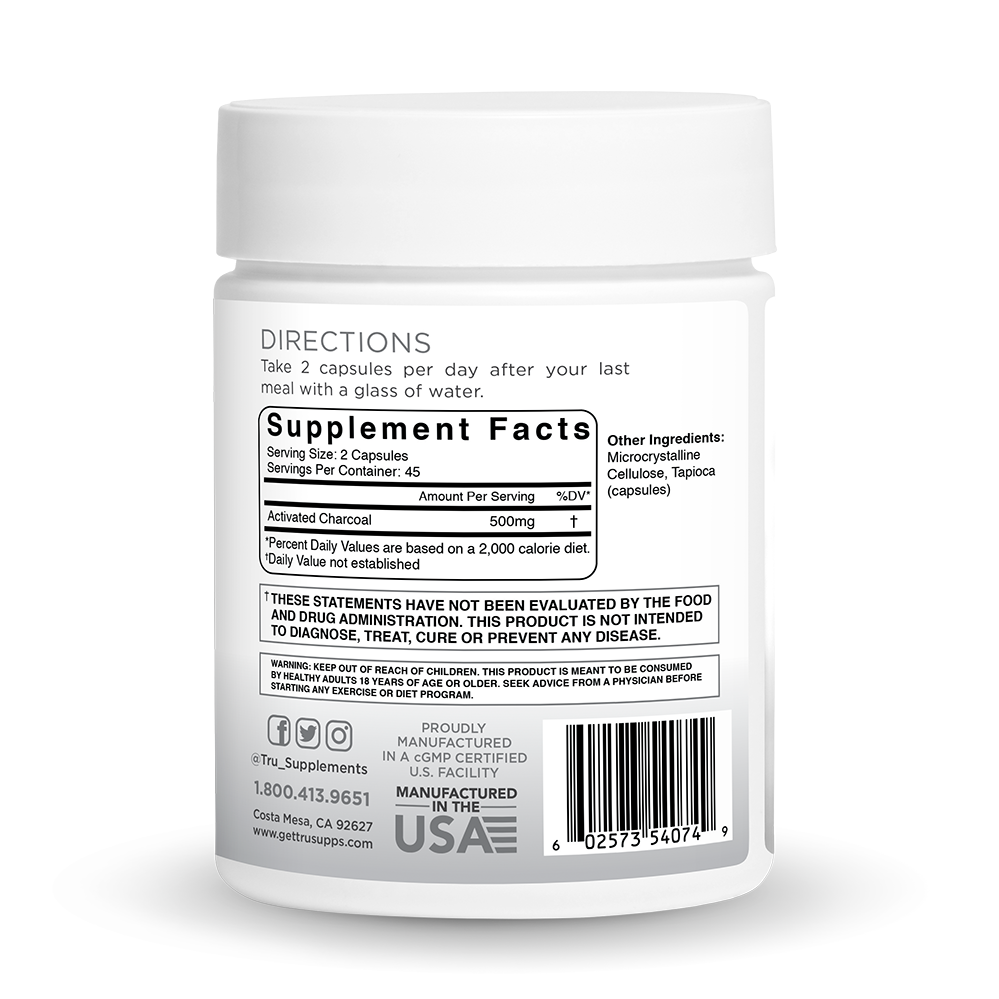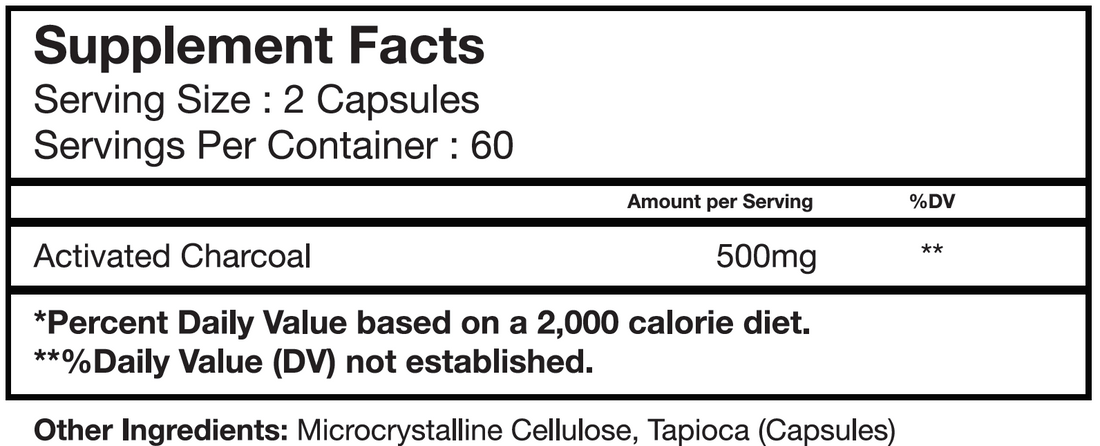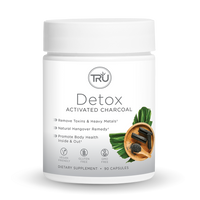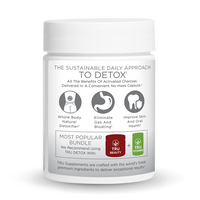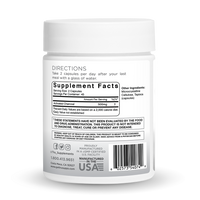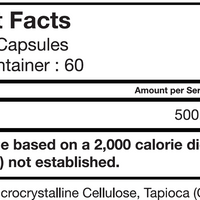 TRU Detox is designed to provide you the perfect product to take advantage of all the amazing benefits Activated Charcoal has to offer.
Take 2 capsules per day after your last meal with
a glass of water.
Serving Size: 2 Capsules
Servings Per Container: 45
Activated Charcoal .................................................... 500mg
-
Made with Veggie Capsules
WHOLE BODY NATURAL DETOX
Activated charcoal can help eliminate gas & bloating, as well as improve skin and oral health. Activated charcoal is a "binder' and works by binding out the toxins stored in our body. Many customers prefer TRU Detox over other detox products because there are typically no uncofortable detox symtoms that come with using Activated Charcoal.
MULTI PURPOSE USE
In addition to taking TRU Detox in capsule form, you can open the capsules and use our formula to make charcoal tea, as well as natural toothpaste & deodorant.
PLANT CAPS
Ingredients made from peas, leafy greens, green algae, and vegetables.