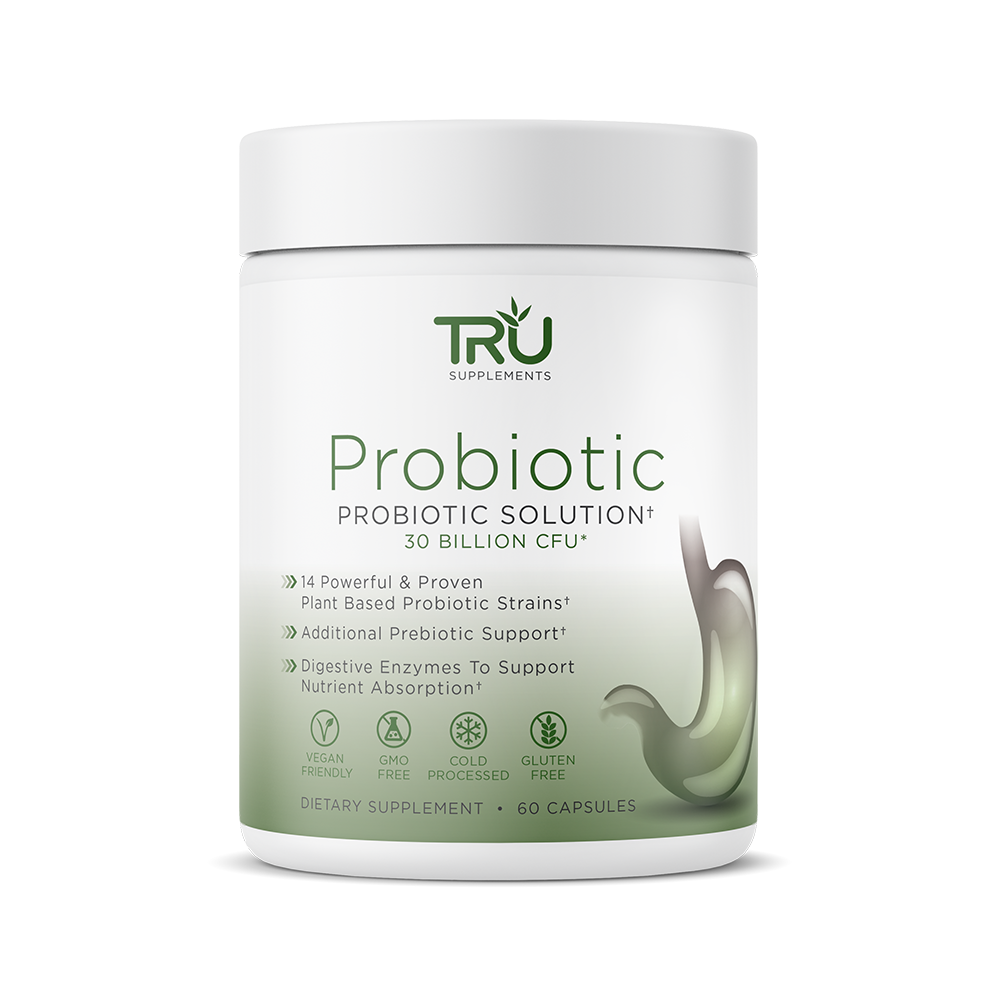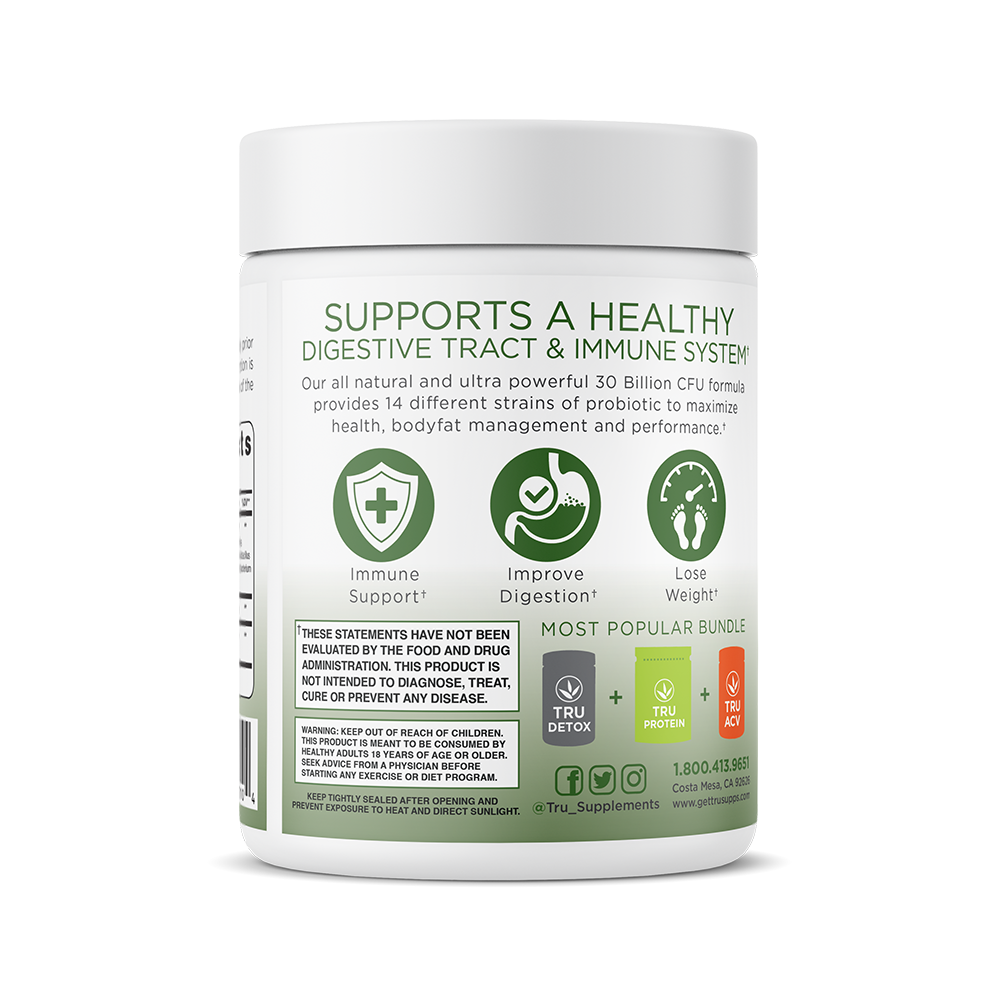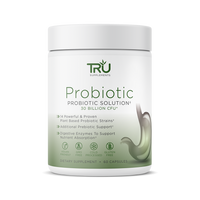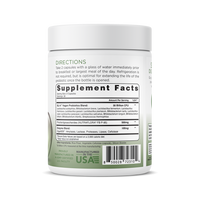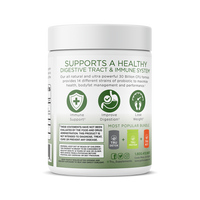 TRU Probiotic is made to support a healthy digestive tract & immune system. Our all natural and ultra powerful 30 Billion CFU formula provides 14 different strains of probiotic to maximize health, bodyfat management and performance.
Take 2 capsules with a glass of water immediately prior to breakfast or largest meal of the day. Refrigeration is not required, but is optimal for extending the life of the probiotic once the bottle is opened.
Serving Size: 2 Capsules
Servings Per Container: 30
SL14™ Vegan Probiotics Blend ................ 30 Billion CFU
(Lactobacillus acidophilus, Bifidobacterium breve, Lactobacillus fermentum, Lactobacillus rhamnosus, Lactobacillus gasseri, Lactobacillus plantarum, Bifidobacterium lactis, Lactobacillus casei, Lactobacillus paracasei, Lactobacillus salivarius, Bifidobacterium longum, Bifidobacterium bifidum, Bifidobacterium infantis, Streptococcus thermophilus)
Fructooligosaccharides 
(NUTRAFLORA® FB P-95) .................................... 500mg
Enzyme Blend ....................................................... 100mg
DigeSEB™ : Amylases, Lactase, Proteases, Lipase, Cellulase

-
Made with Veggie Capsules
14 Probiotic strains + SL14™
A single serving contains 30 billion CFUs & 14 individual strains of heathy bacteria (Lactobacillus & Bifidobacterium). This unique blend of probiotics is proven to restore and protect your gut.
Prebiotics made with nutraflora®
Prebiotics nourish and fuel probiotics, they improve your gut bacteria, and boost your immune system. Without prebiotics, the bacteria are not as effective.
DigeSEB™ Digestive enzymes
A premium, all-encompassing blend of digestive enzymes formulated to support the digestion of dairy, legumes, cruciferous vegetables, cereal grains, proteins and
other foods.