You'll burn more fat, feel more energized, & you'll be in a better mood all day long.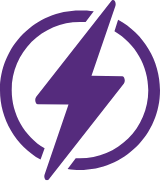 Vitamin B12 in TRU Metabolism fuels energy conversion, aids nutrient breakdown, and supports weight management by enhancing metabolism and promoting efficient calorie use. It also contributes to red blood cell production and nerve function for overall metabolic balance.

Mood and Appetite Support
Glucuronolactone, Caffeine Anhydrous, and Methylliberine (Dynamine™) in TRU Metabolism team up to enhance detoxification, elevate energy levels, stimulate fat breakdown, and improve mental clarity. This dynamic blend offers a holistic approach to effective weight management and heightened vitality.

Bilberry Fruit in TRU Metabolism offers potent fat loss benefits by boosting metabolism, aiding fat breakdown, improving insulin sensitivity, and reducing inflammation. Its natural compounds synergistically support efficient weight management, helping individuals achieve their fitness goals more effectively.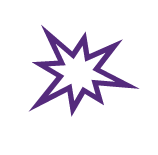 Pyrroloquinoline Quinone (PQQ) in TRU Metabolism enhances energy production, boosts metabolism by promoting new mitochondria growth, and provides potent antioxidants for cellular health, aiding effective weight management and vitality.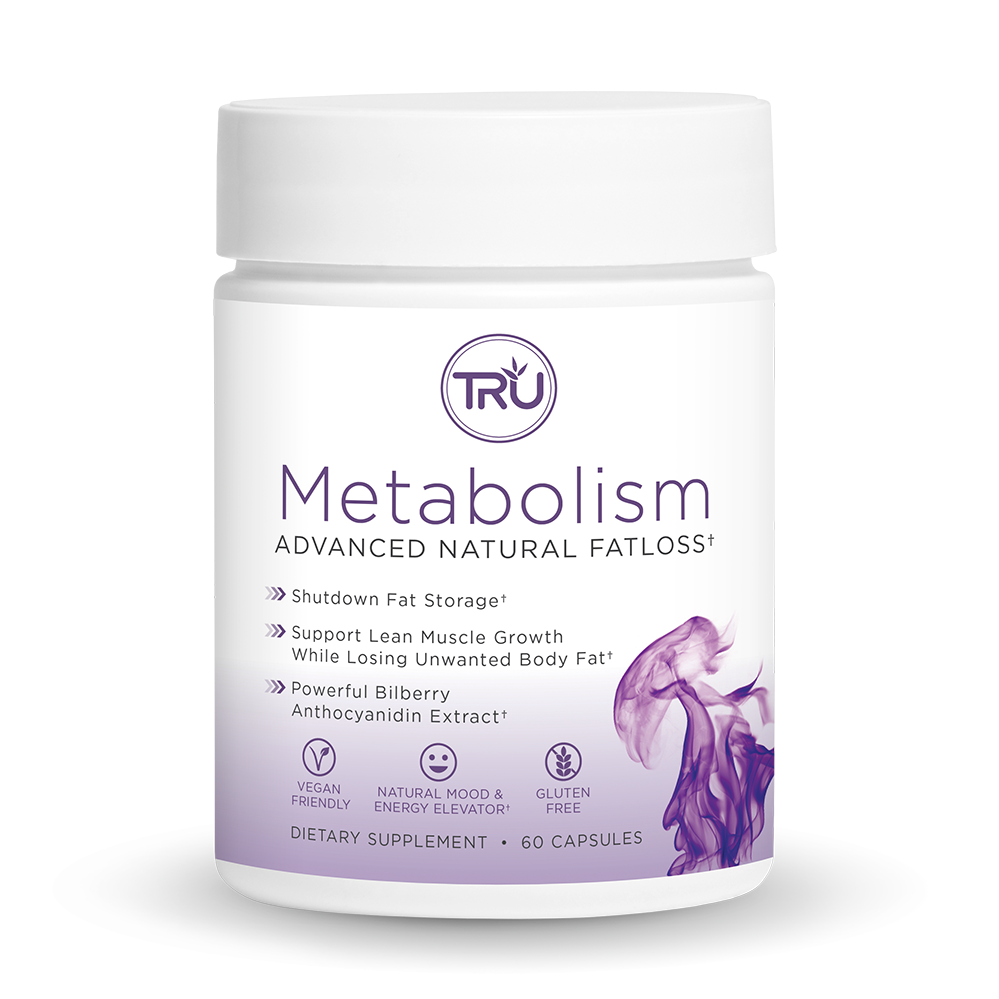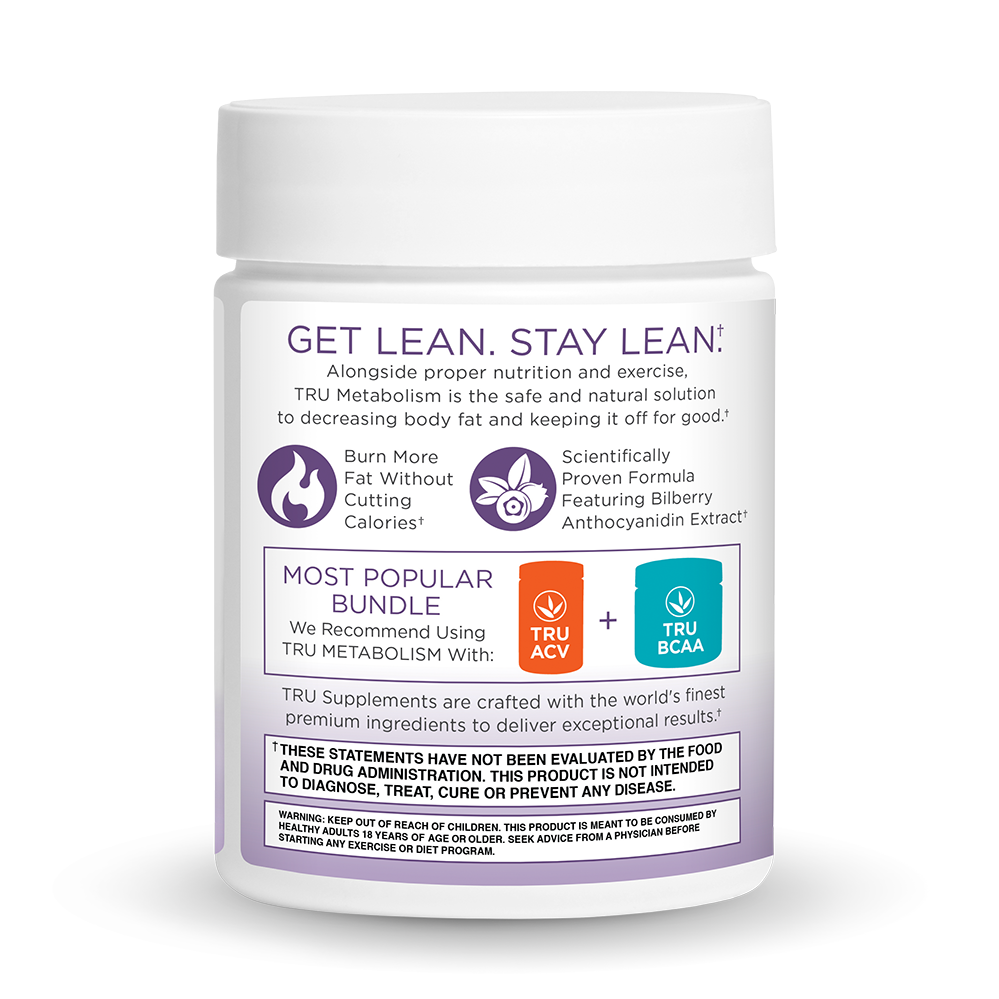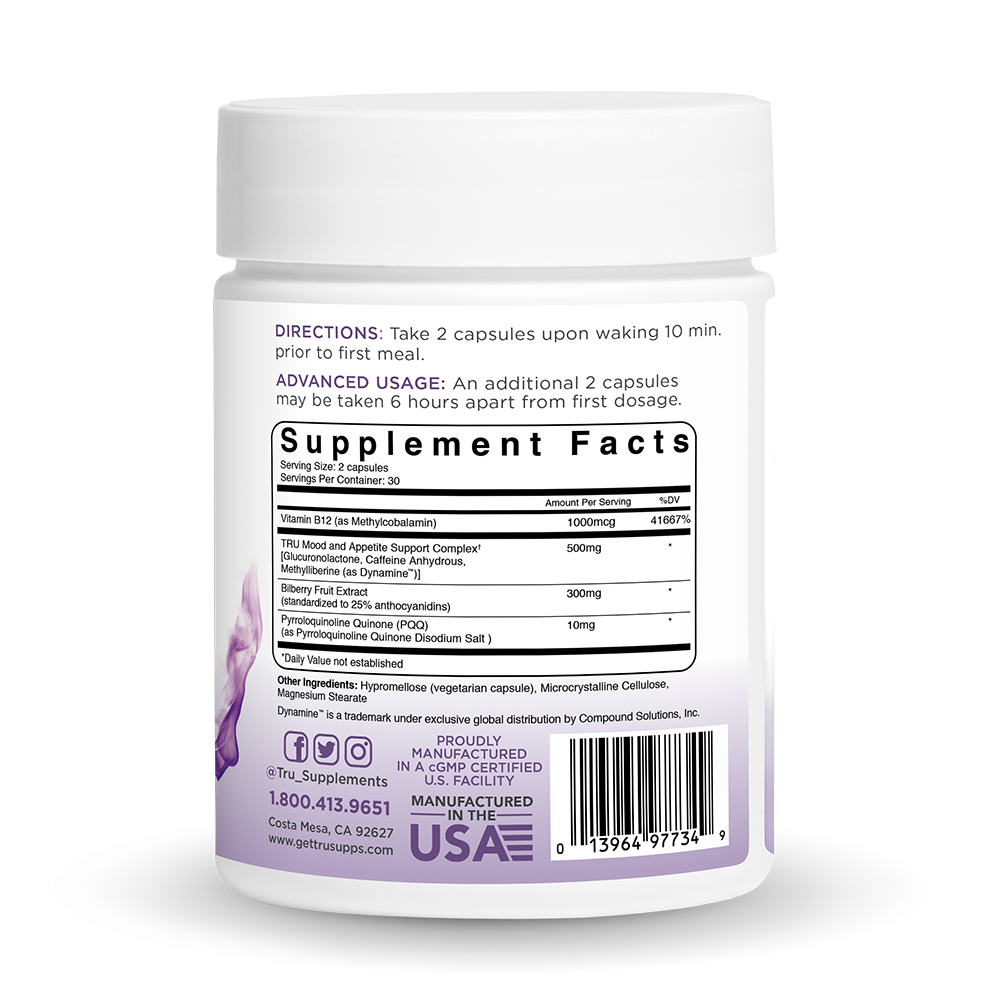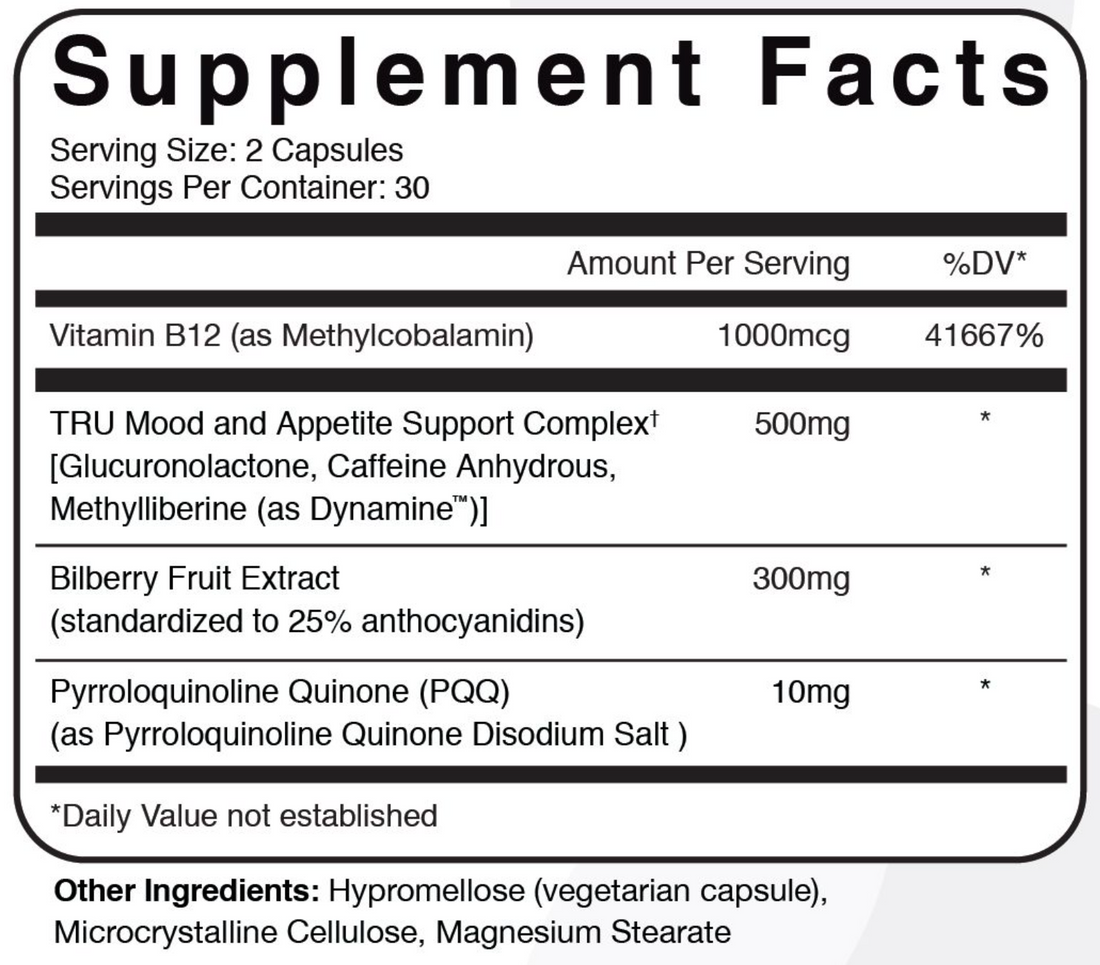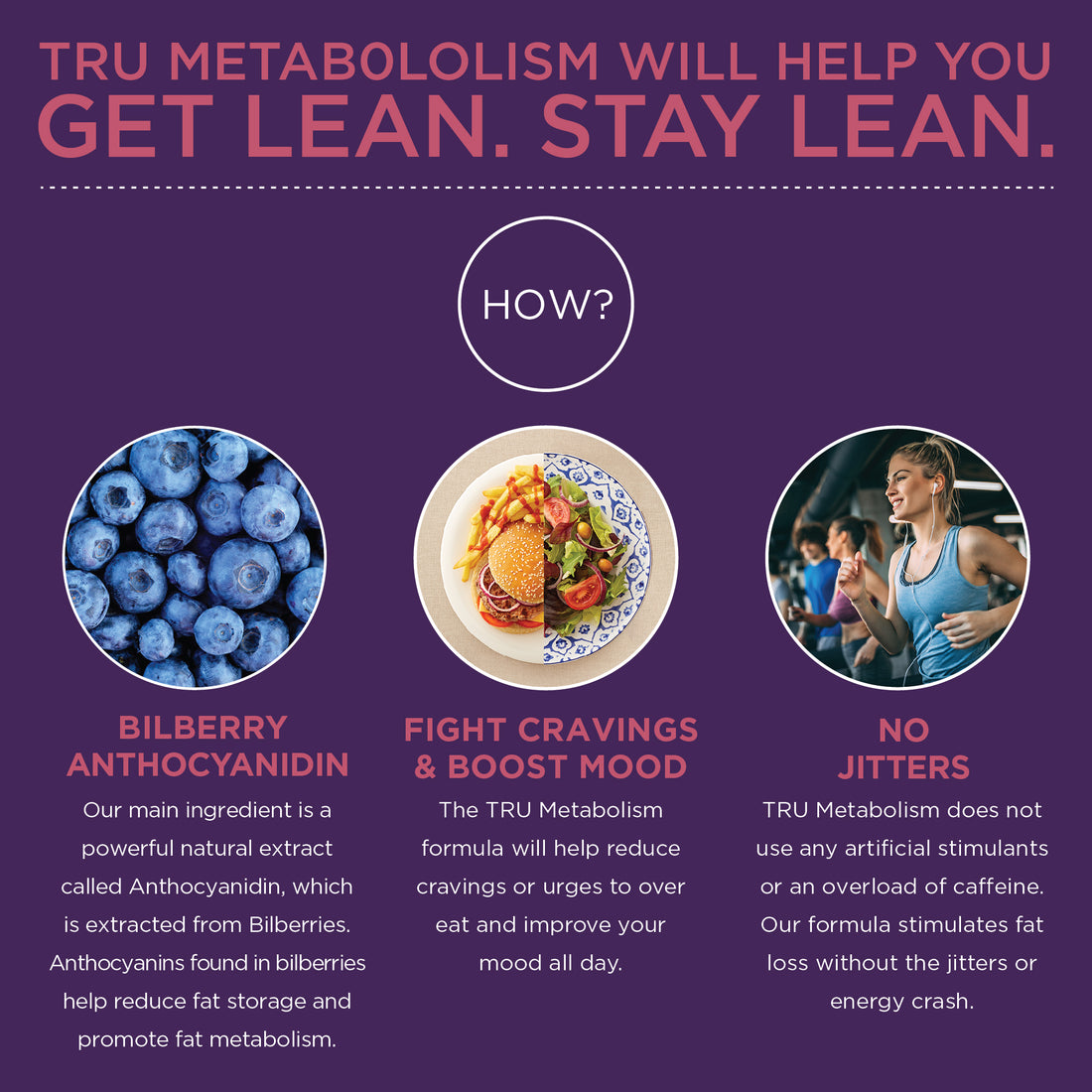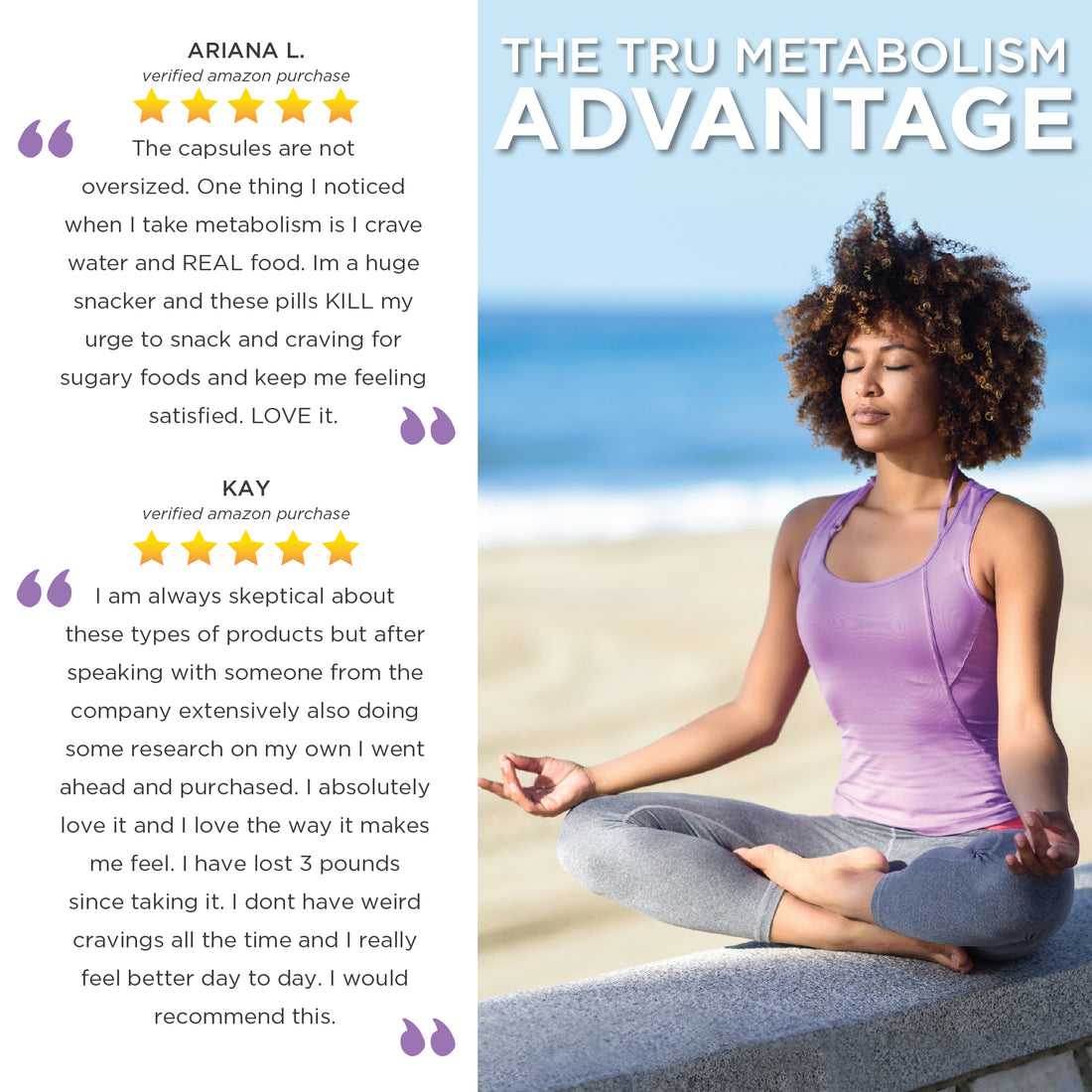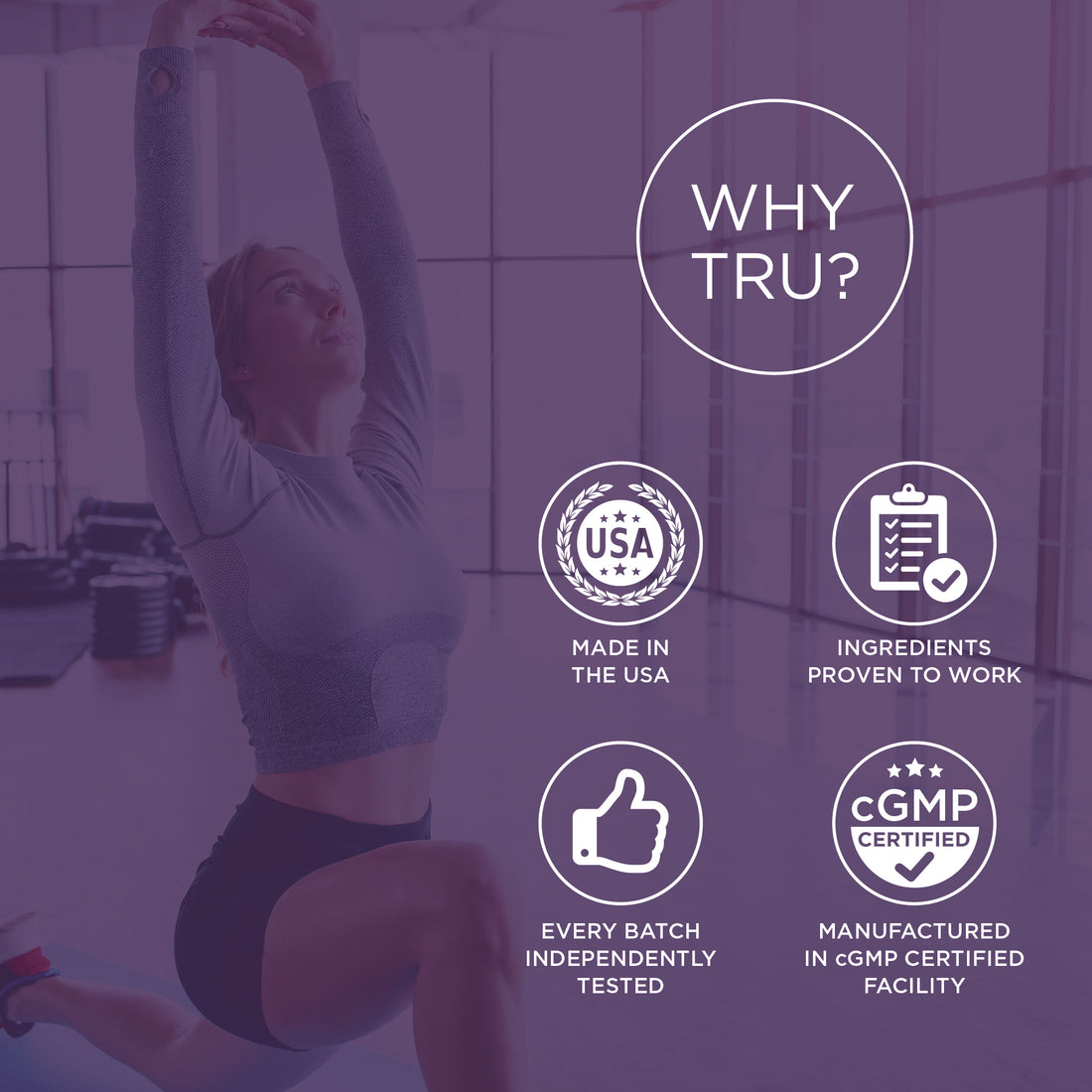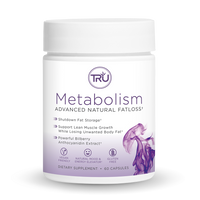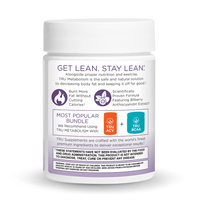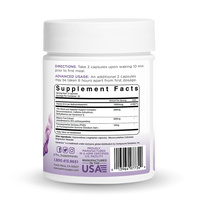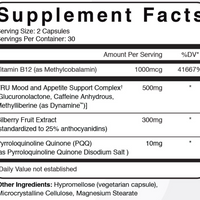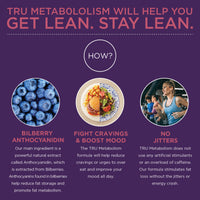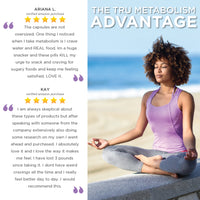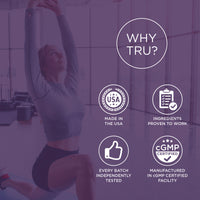 TRU Metabolism is the solution you've been looking for, your secret weapon to maintaining a leaner and meaner physique without crash diets, over exercising, or crazy gimmicks. No hype, just results.

TRU Metabolism features a clinical dosage of Bilberry Fruit Extract shown to REDUCE Fat Storage at the cellular level. This means that if you have a solid workout regimen and nutrition plan in place, you WILL LOSE FAT FASTER than ever before. The rest of our natural formula uses an innovative combination of natural ingredients to help manage appetite, maximize all-day energy levels, and enhance your mood; ALL WITHOUT THE FAKE ARTIFICIAL STIMULANTS and harmful ingredients that are common in many products on the market.
Use TRU Metabolism in combination with healthy nutrition and exercise to help reach your goals WITHOUT sacrificing your health or hurting your body.
Take 2 capsules upon waking 10 min. prior to first meal.
Advanced Usage: An additional 2 capsules may be taken 6 hours apart from first dosage.
Serving Size: 2 Capsules
Servings Per Container: 30
Vitamin B12 .......................................................... 1,000mcg
(as Methylcobalamin)
TRU Mood and Appetite Support Complex ......... 500mg
[Glucuronolactone, Caffeine Anhydrous, Methylliberine
(as Dynamine™)]
Bilberry Fruit Extract .............................................. 300mcg
(standardized to 25% anthocyanidins)
Pyrroloquinoline Quinone (PQQ) ............................ 10mg
(as Pyrroloquinoline Quinone Disodium Salt )
-
Made with Veggie Capsules
BILBERRY EXTRACT
Our main ingredient is a powerful natural compound called Anthocyanin, which is extracted from Wild Bilberry fruit, grown in the United States. C3G Anthocyanin helps reduce fat storage and promote fat metabolism.
BOOST MOOD & FIGHT CRAVINGs
The TRU Metabolism formula will help improve your mood all day and reduce cravings or urges to overeat.
NO JITTERS
TRU Metabolism does not use any artificial stimulants or an overload of caffeine. Our formula stimulates fat loss without the jitters or energy crash.