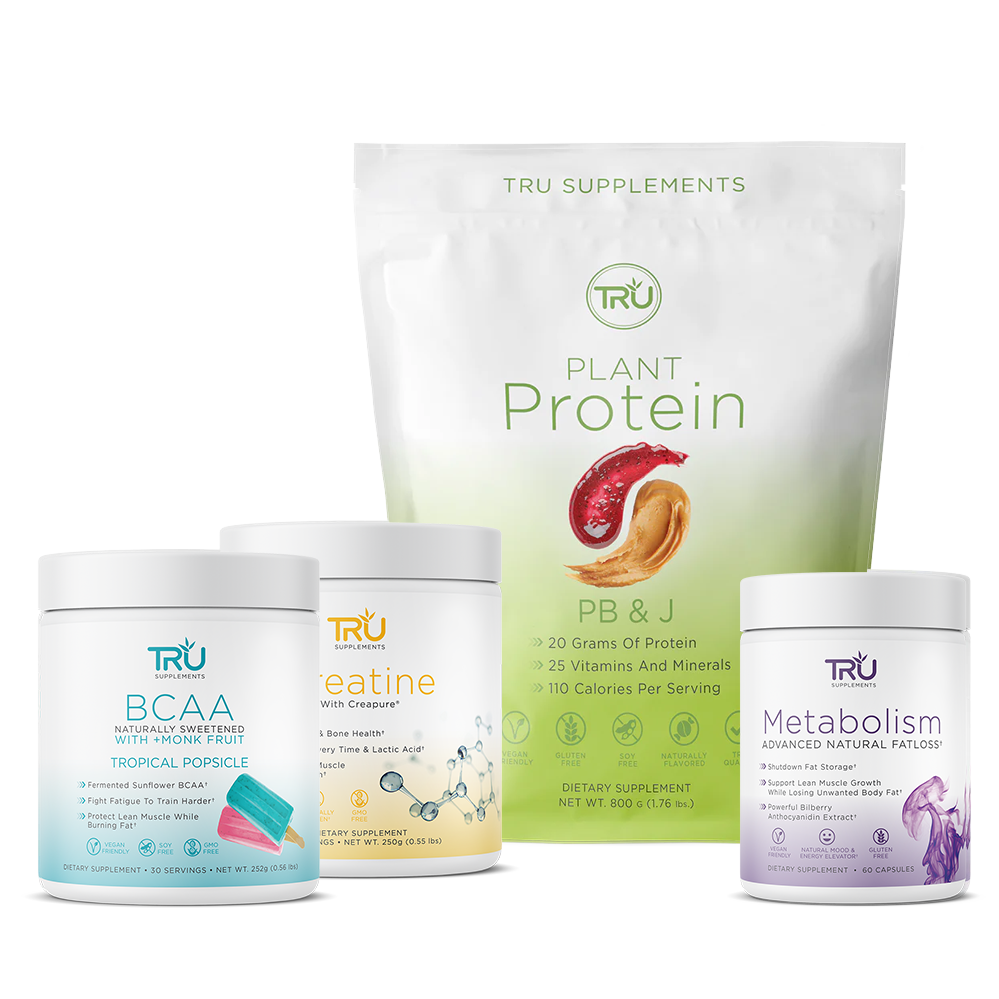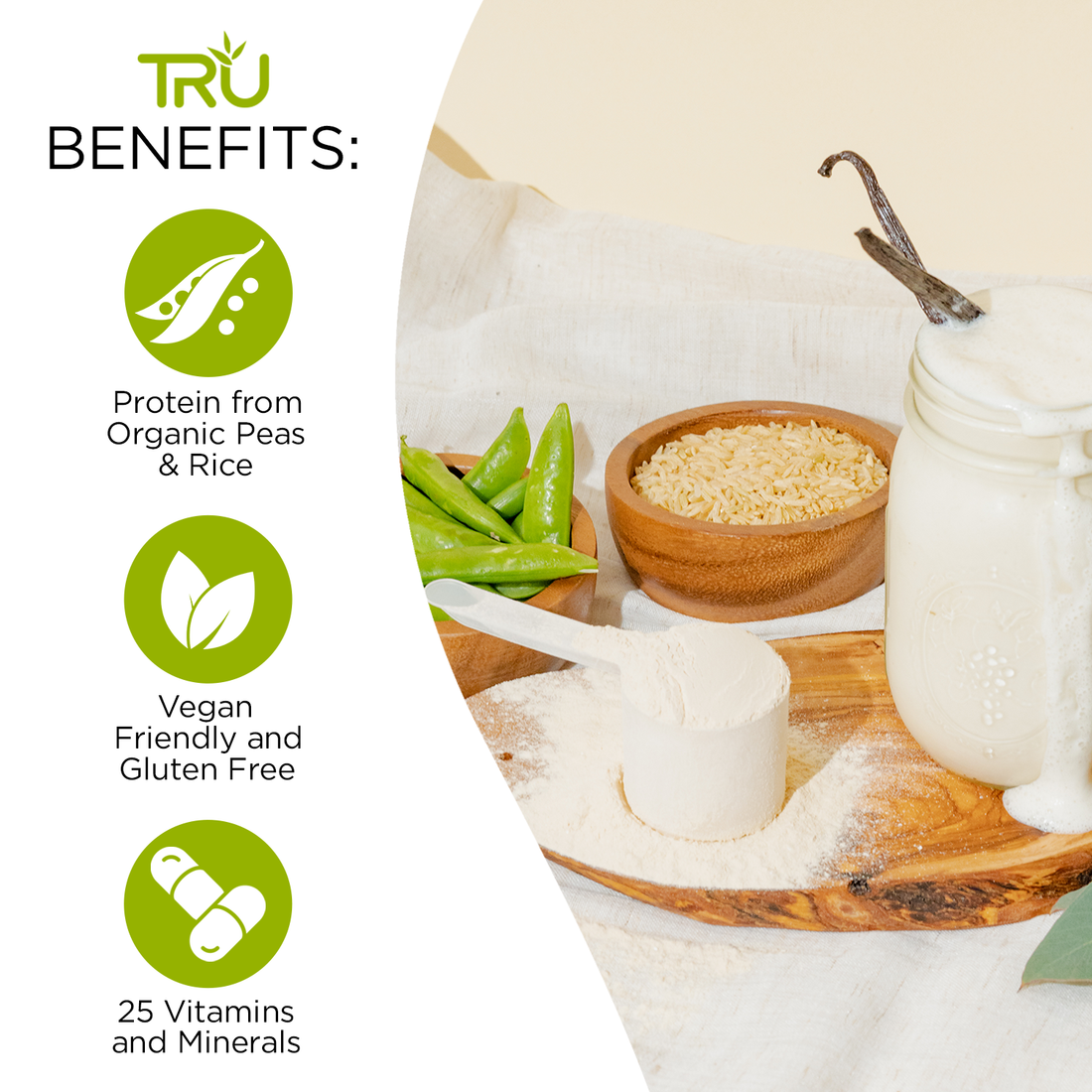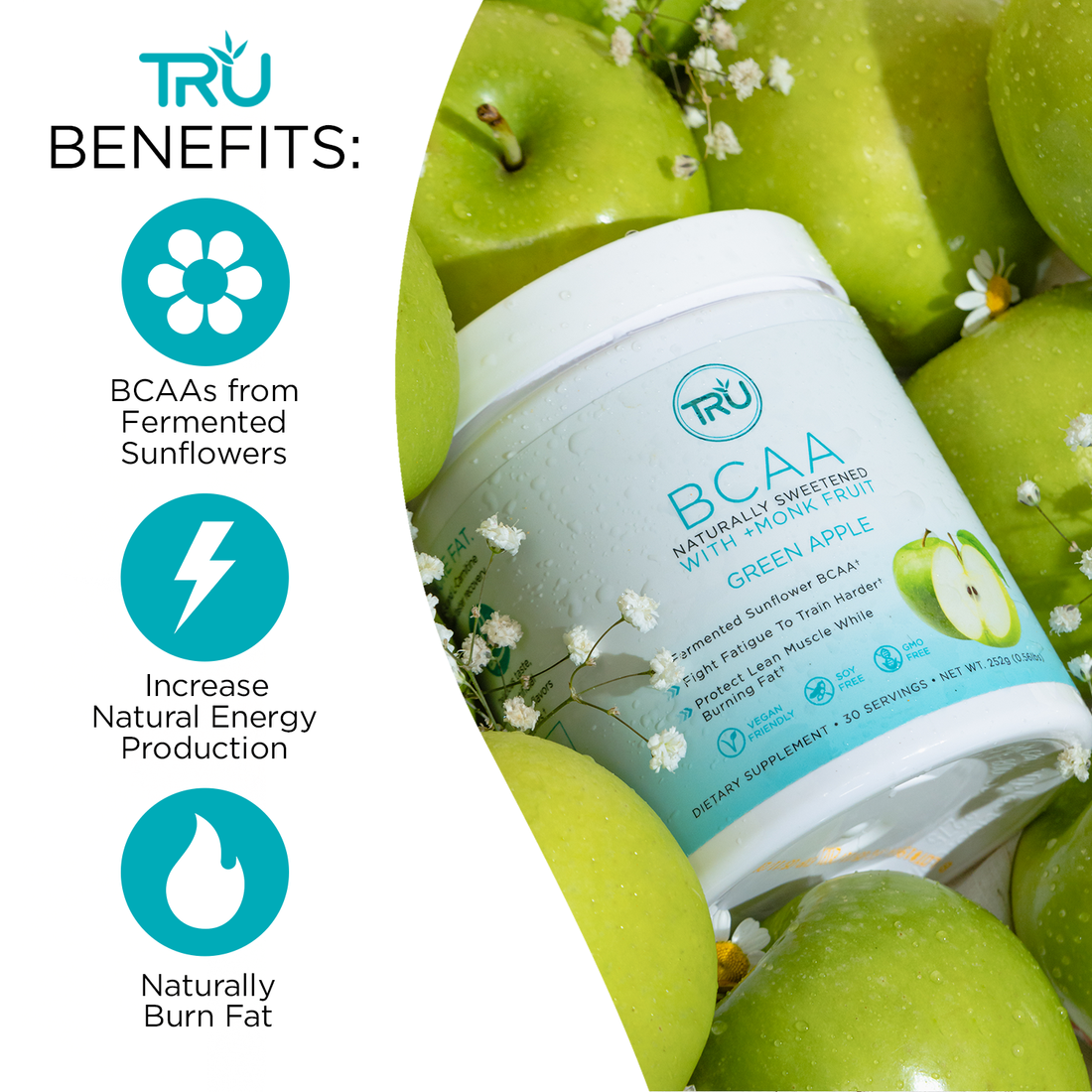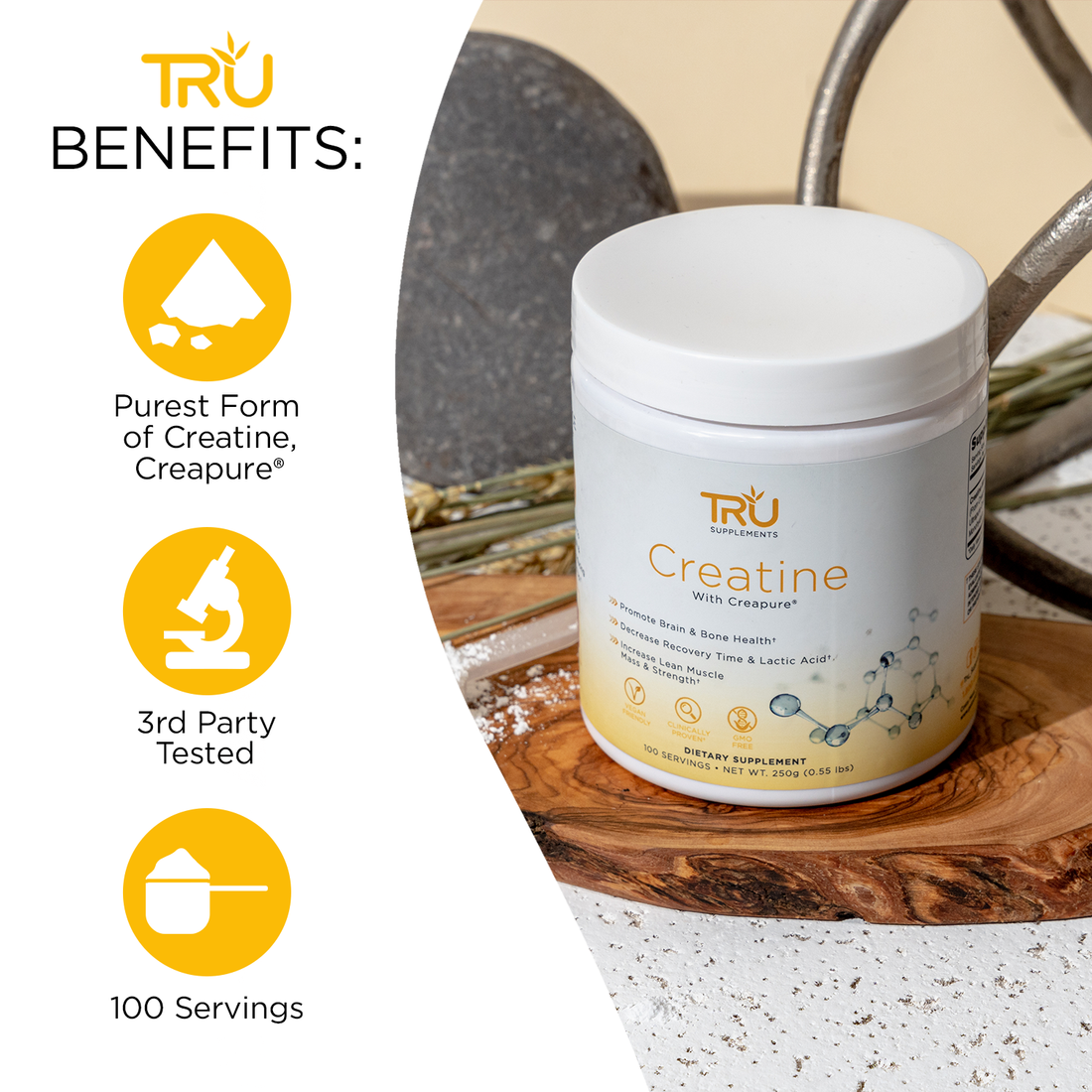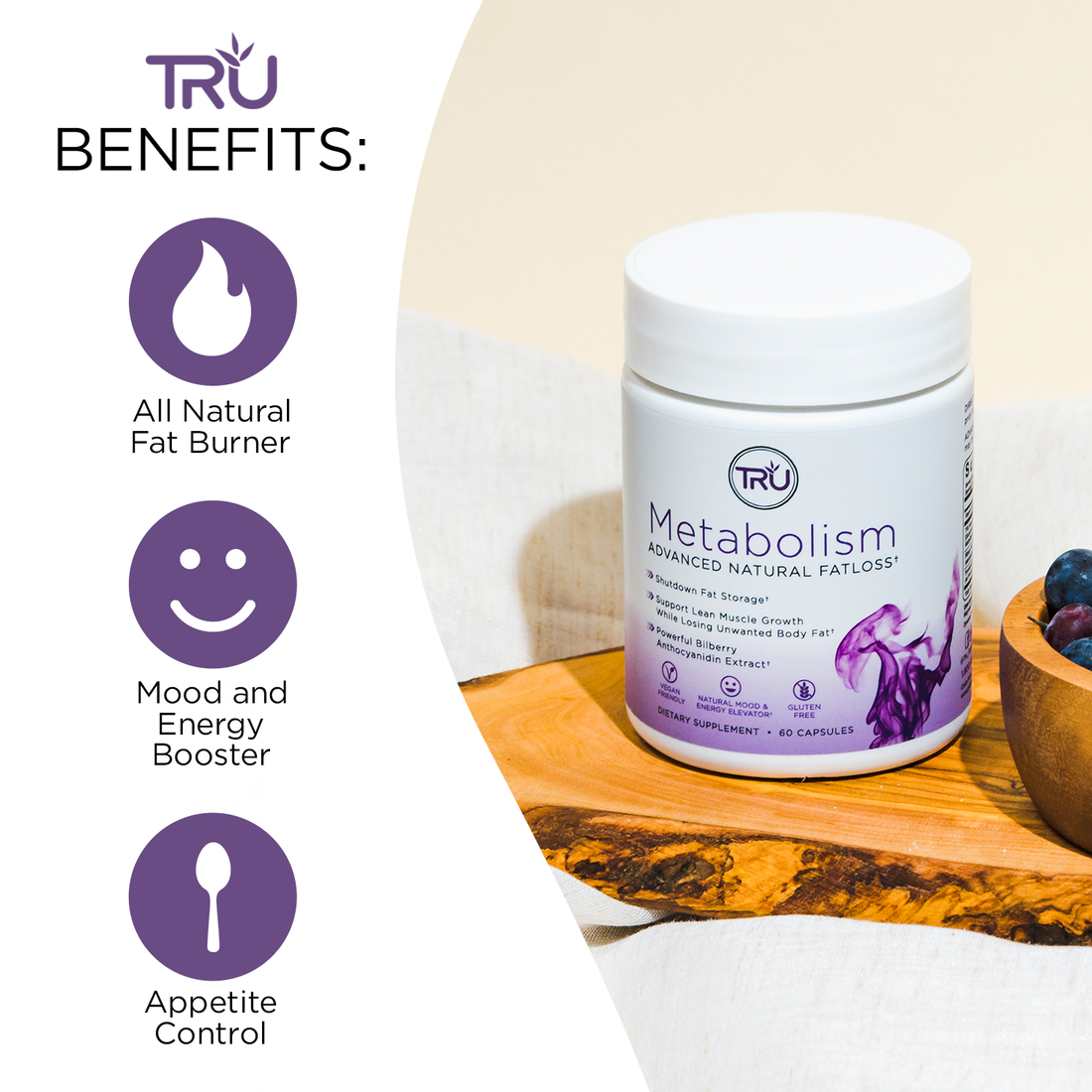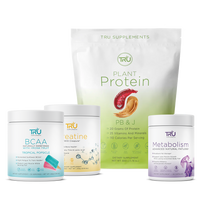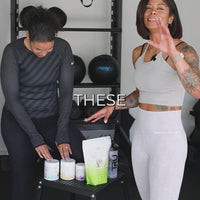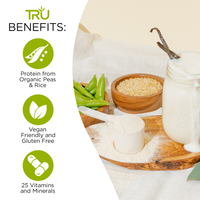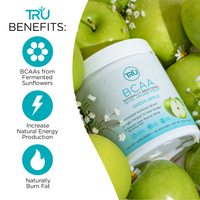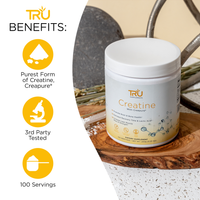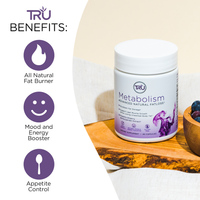 Includes:
-1 Protein
-1 BCAA
-1 Creatine
-1 Metabolism
Each product in the Muscle Building Bundle is 100% Vegan-Friendly.

Scroll to see supplement facts for each product in the bundle ↦
Serving Size: 2 Capsules
Servings Per Container: 30
Vitamin B12 .......................................................... 1,000mcg
(as Methylcobalamin)
TRU Mood and Appetite Support Complex ......... 500mg
[Glucuronolactone, Caffeine Anhydrous, Methylliberine 
(as Dynamine™)]
Bilberry Fruit Extract .............................................. 300mcg
(standardized to 25% anthocyanidins)
Pyrroloquinoline Quinone (PQQ) ............................ 10mg
(as Pyrroloquinoline Quinone Disodium Salt )
-
Made with Veggie Capsules
Serving Size: 1 Scoop
Servings Per Container: 30
2:1:1 Ratio Vegan Fermented BCAA ...... 5,000mg
(L-Leucine, L-Isoleucine, L-Valine)
L-Carnitine Tartrate .................................... 1,200mg

Serving Size: 1 Scoop
Servings Per Container: 100
Creatine Monohydrate .................................. 125mg
(From Creapure® Ultrapure Creatine Monohydrate)
TRU PROTEIN
TRU Protein contains 20g of protein sourced from organic peas & rice along with 25 vitamin & minerals, and BCAAs from fermented sunflowers. During exercise, our muscles naturally tear and it's our body's job to repair these muscles post workout. Consuming TRU Protein is a great way to supplement a clean protein source that aids the body in repairing and growing lean muscle, while also replenishing the micronutrients that were depleted during physical activity.
TRU Metabolism
TRU Metabolism is the solution you've been looking for, your secret weapon to maintaining a leaner and meaner physique without crash diets, over exercising, or crazy gimmicks. No hype, just results.
TRU BCAA
TRU BCAA is an excellent during & post workout supplement drink that contains zero calories, 5 full grams of plant based branched chain amino acids from fermented sunflowers, and contains 1200 mg of L-Carnitine, which helps with natural energy & fat loss. TRU BCAA is great for protecting our muscles during exercising, causing less soreness and a shorter recovery time.

TRU CREATINE
TRU Creatine works by increasing ATP levels within our muscles, making it possible to perform at more intense levels, for longer. With TRU Creatine, you can train at a higher intensity than normally possible; or at the same intensity for longer.