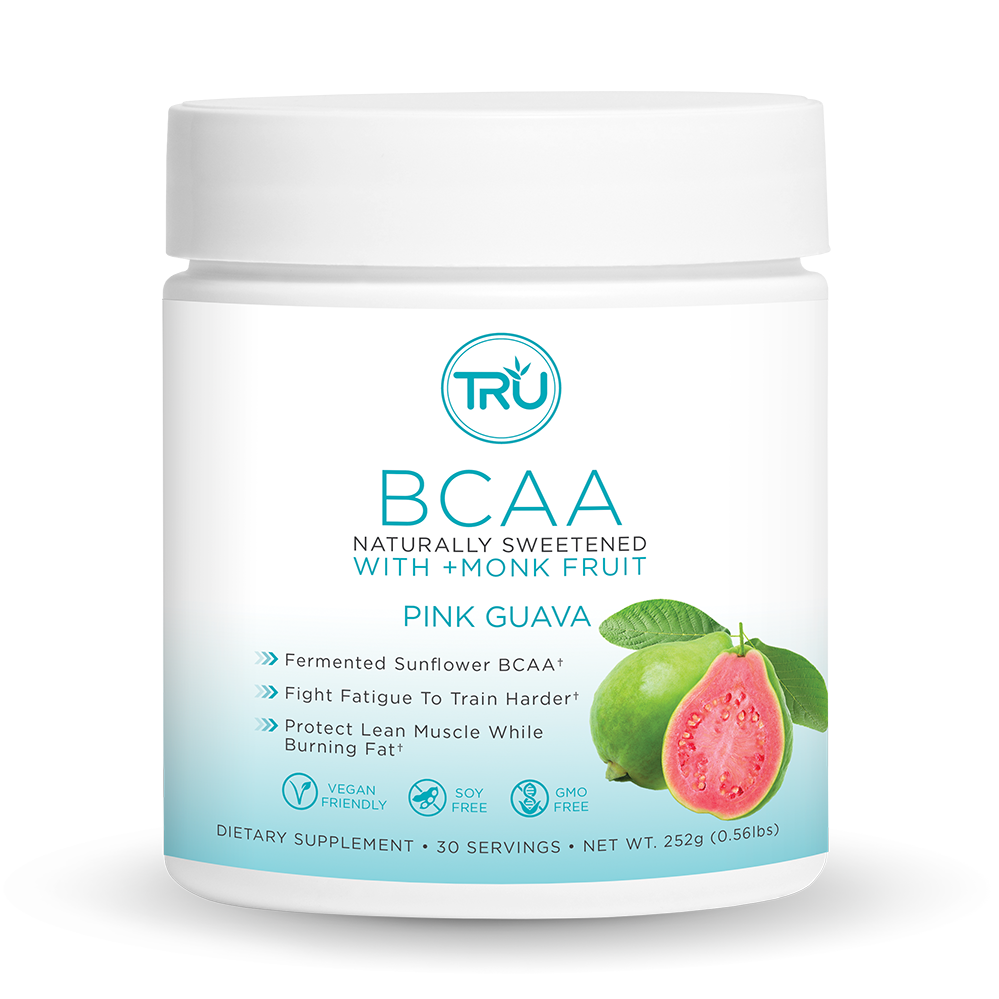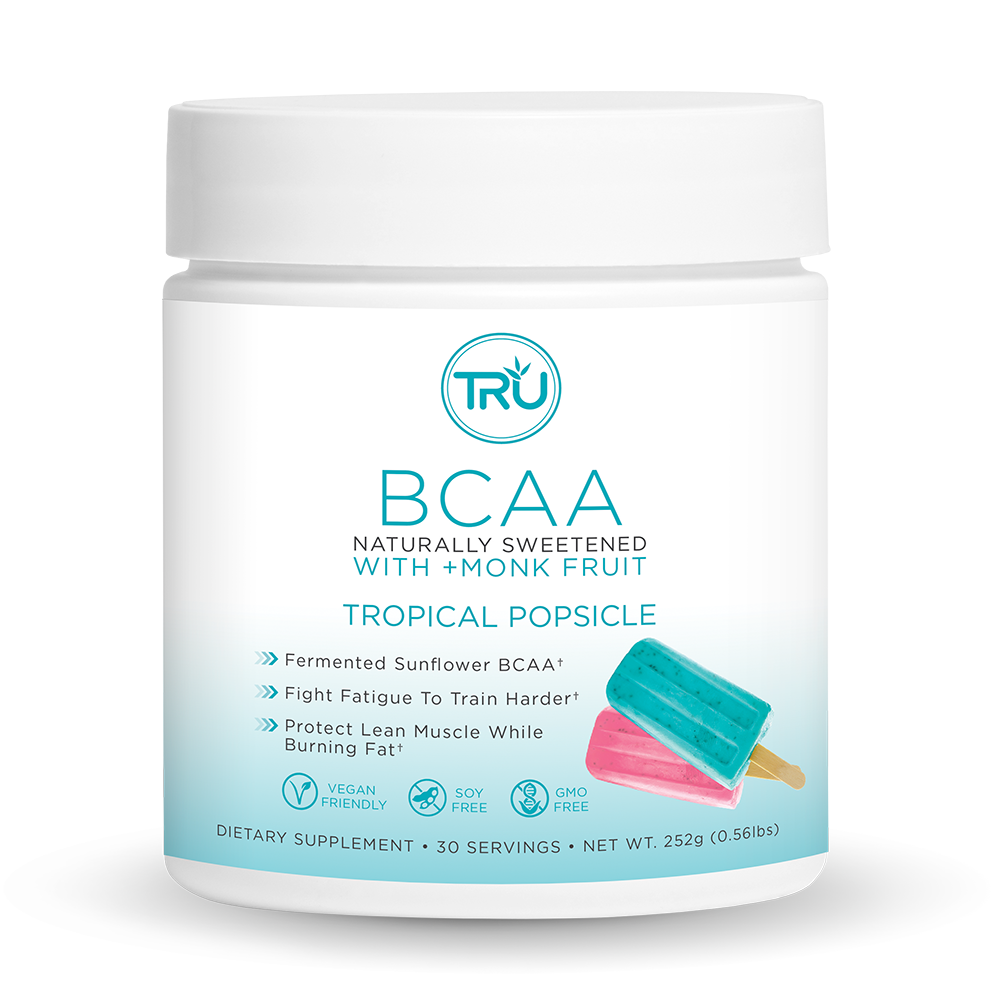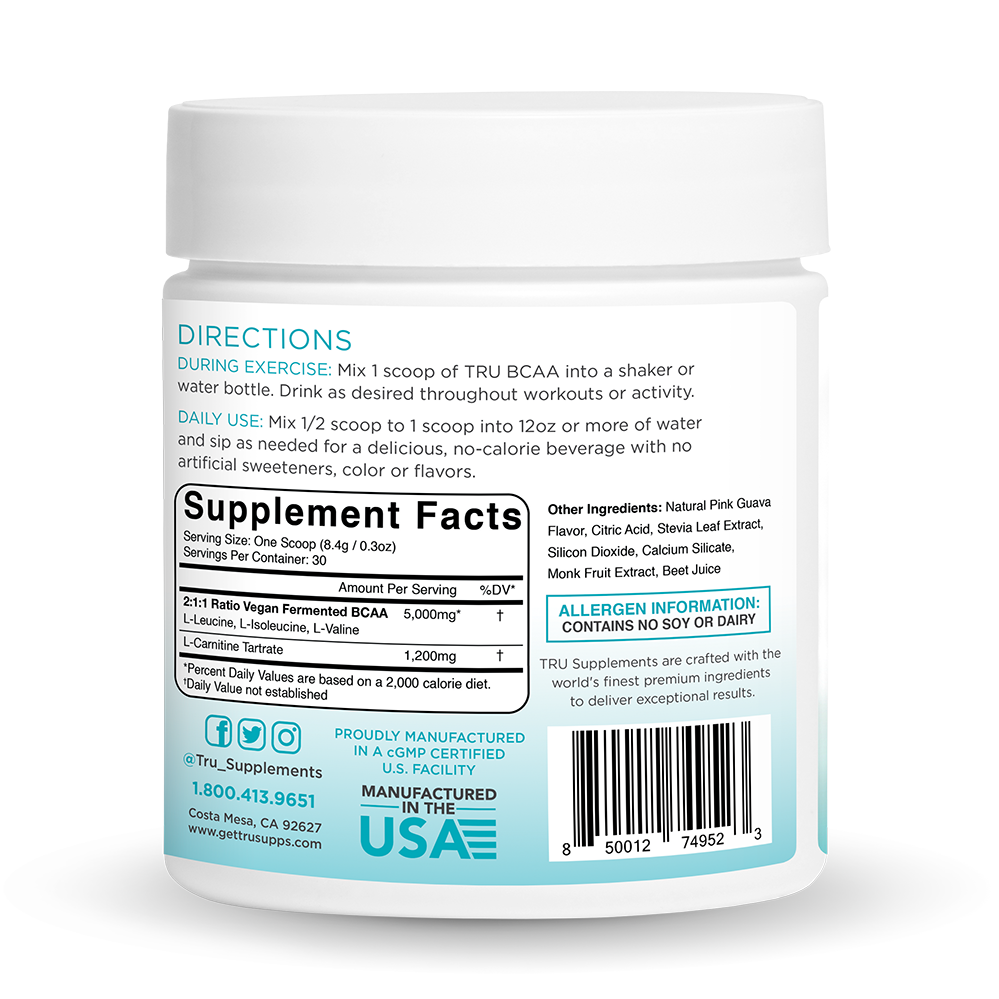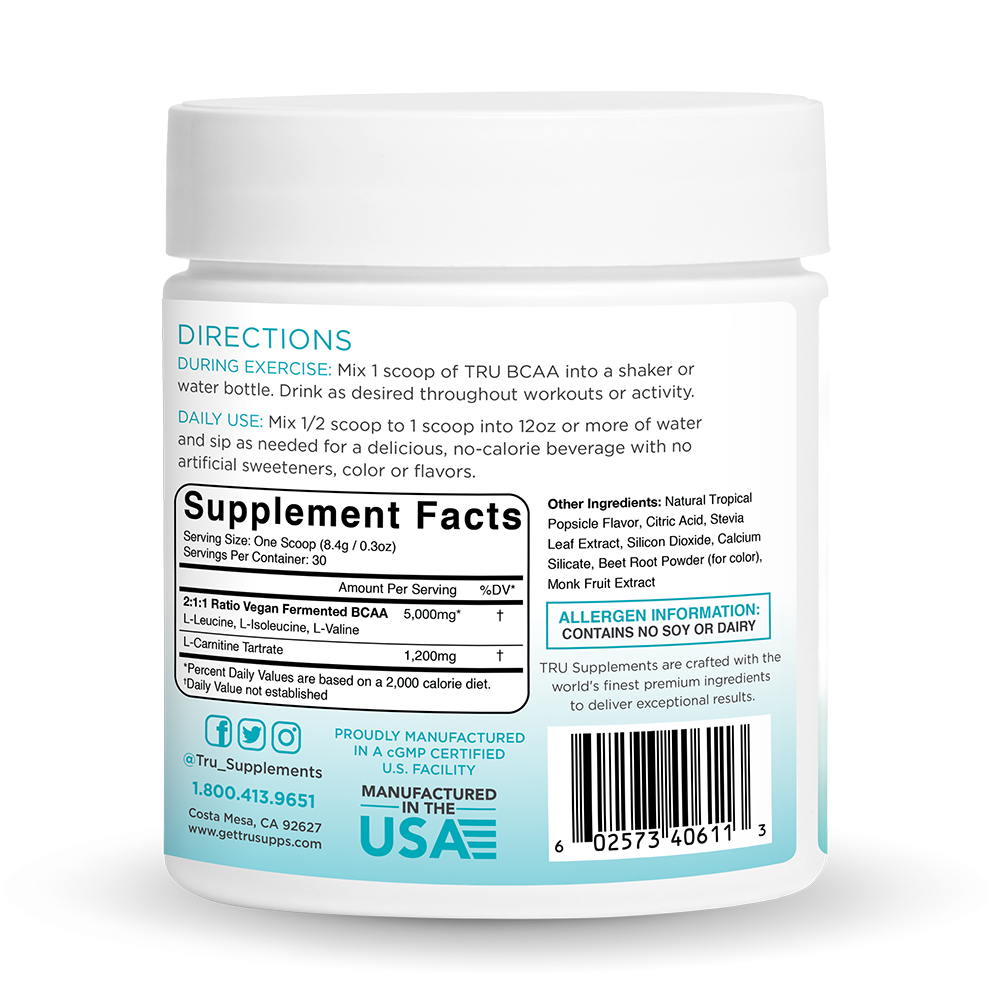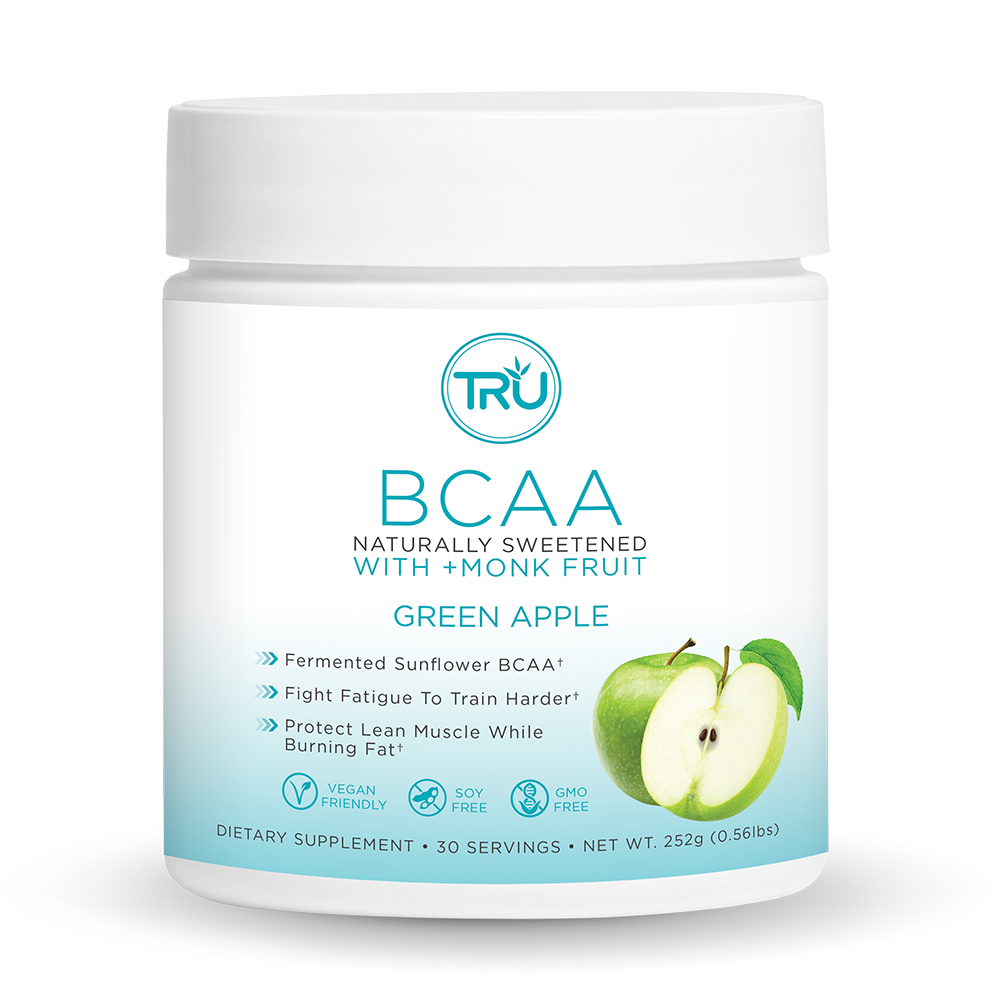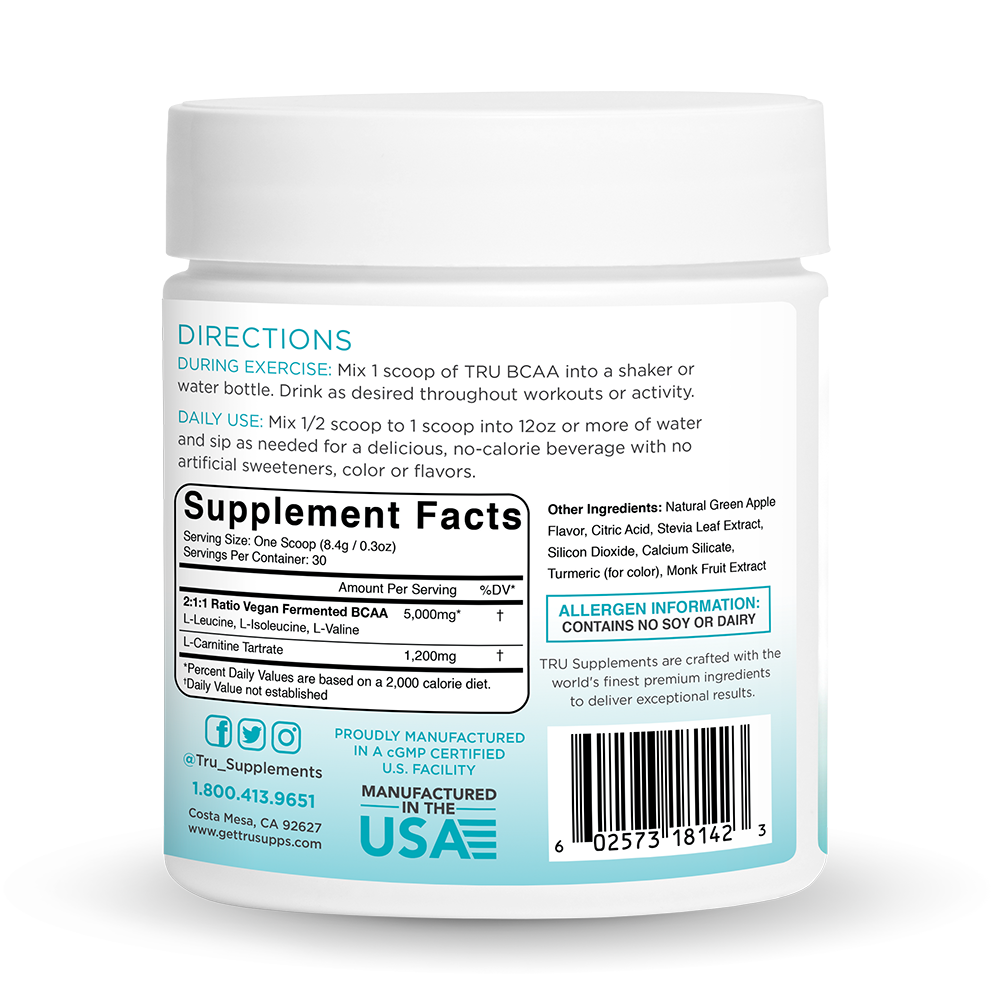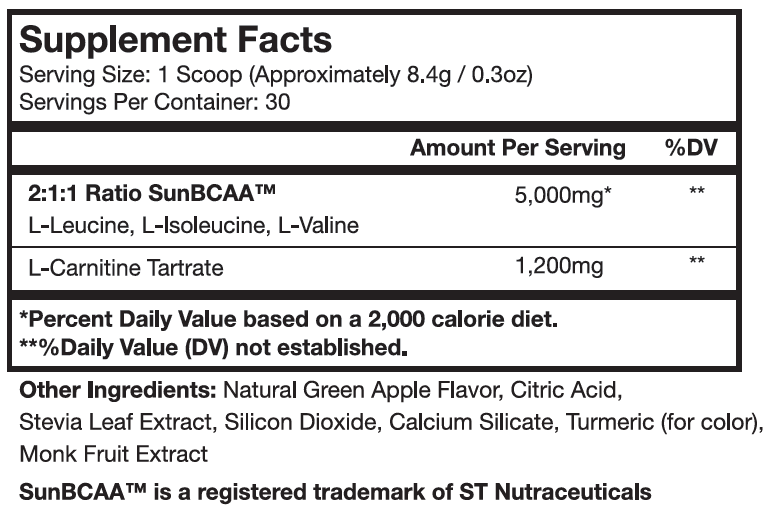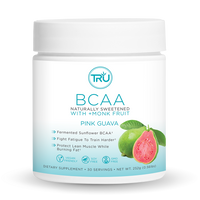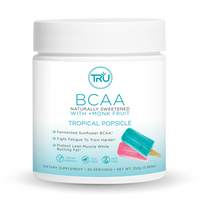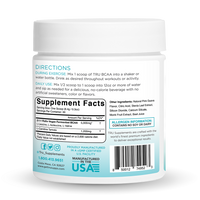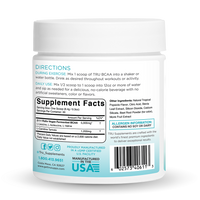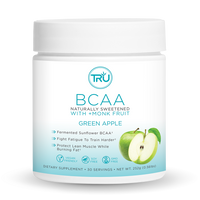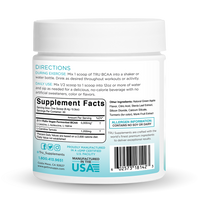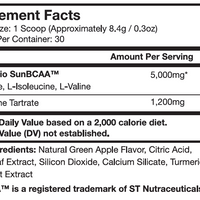 TRU BCAA is our Ultra Premium BCAA + L-Carnitine formula. We worked with Massy Arias for 6 months to develop and perfect this formula. Currently, there is nothing similar on the market.
During Exercise: Mix 1 scoop of TRU BCAA into a shaker or water bottle. Drink as desired throughout workouts or activity.

Daily Use: Mix 1/2 scoop to 1 scoop into 12oz. or
more of water and sip as needed for a delicious, no-calorie beverage with no artificial sweeteners, color or flavors.
Serving Size: 1 Scoop
Servings Per Container: 30
2:1:1 Ratio Vegan Fermented BCAA ...... 5,000mg
(L-Leucine, L-Isoleucine, L-Valine)
L-Carnitine Tartrate .................................... 1,200mg

ALL NATURAL SUN BCAA
We use SUN BCAA made from fermented sunflowers to create a 2:1:1 ratio BCAA formula free of all animal products.
FAT LOSS
TRU BCAA contains 1200mg of L-Carnitine to help the body naturally burn fat and create energy while exercising.

MONK FRUIT
TRU BCAA uses monk fruit, a naturally sweet, sugar free, plant extract as the key to our clean and refreshing flavors.