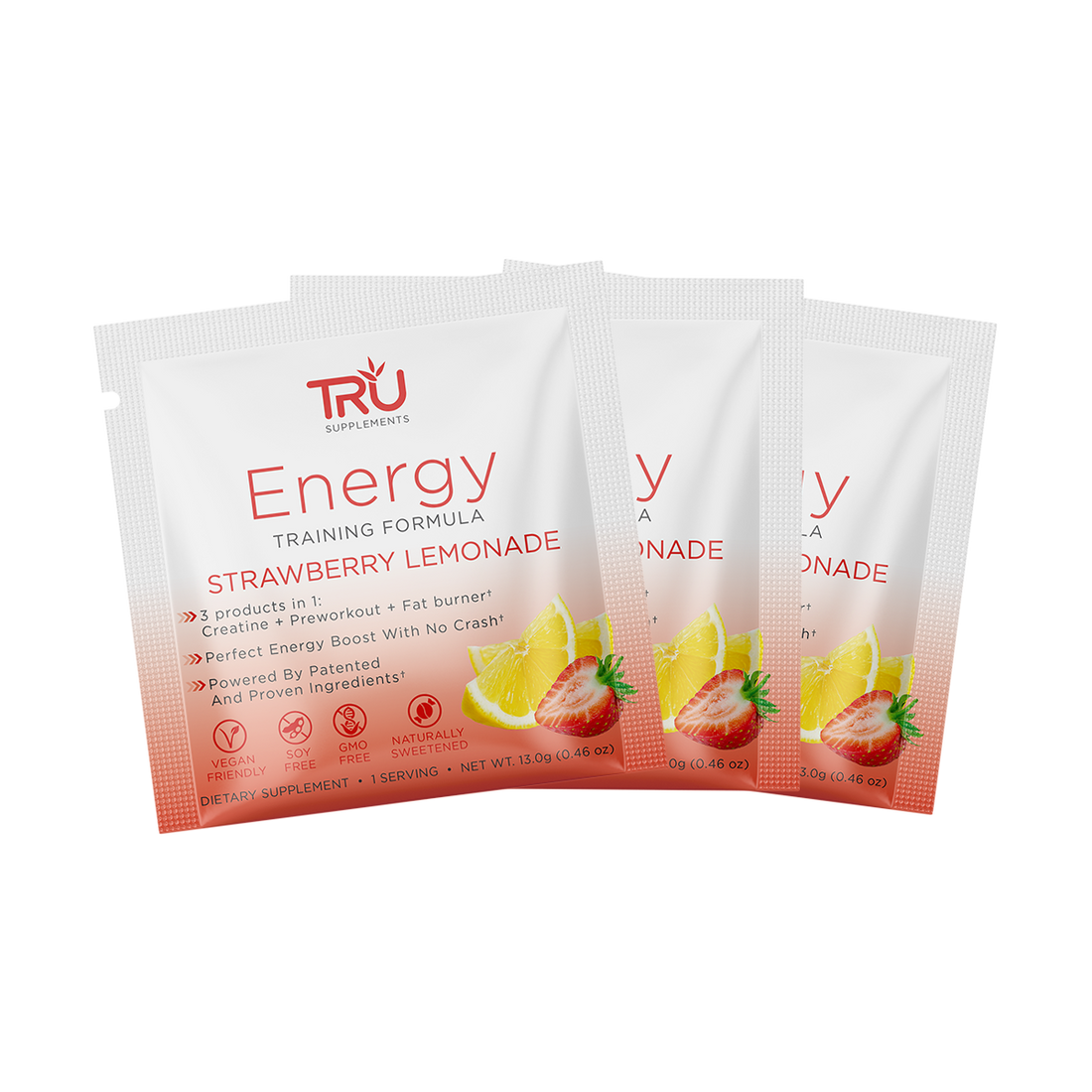 TRU Energy Preworkout Sampler - 3 Single Serving Packets
What's Included:
TRU ENERGY - 3 single servings of TRU Energy
(3) Strawberry Lemonade
TRU Energy is our natural pre-workout, designed to give you exactly the right ingredients, at exactly the right dosages to have a perfect workout, every time! It uses a perfect symphony of ingredients to elevate natural energy levels, increase strength, extend endurance, and improve fat burning capacity. TRU Energy is free of dyes, colors, and artificial sweeteners.