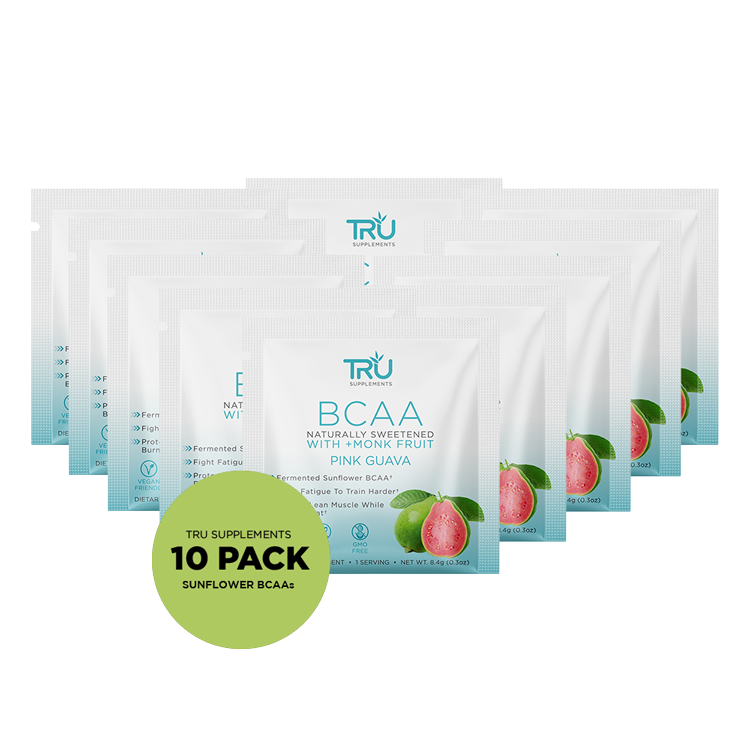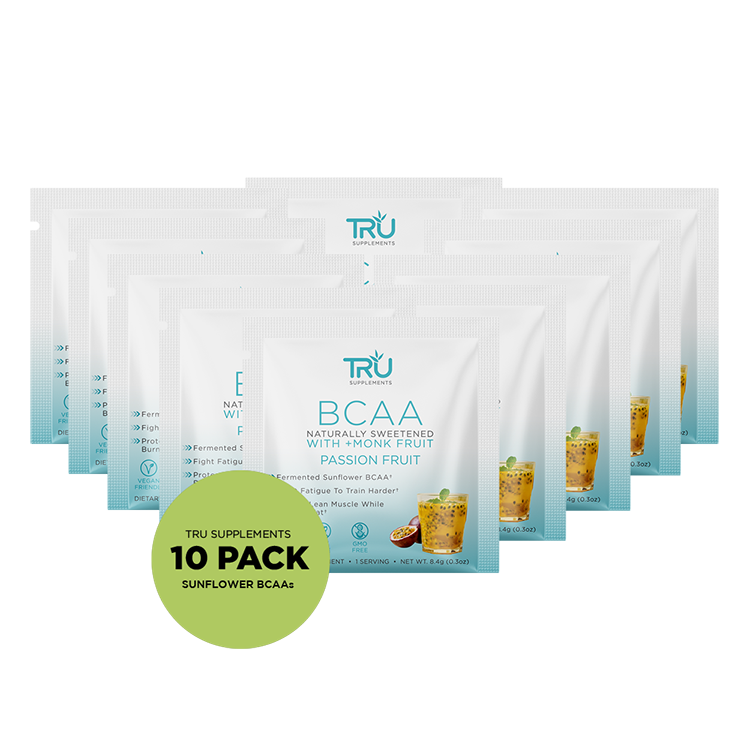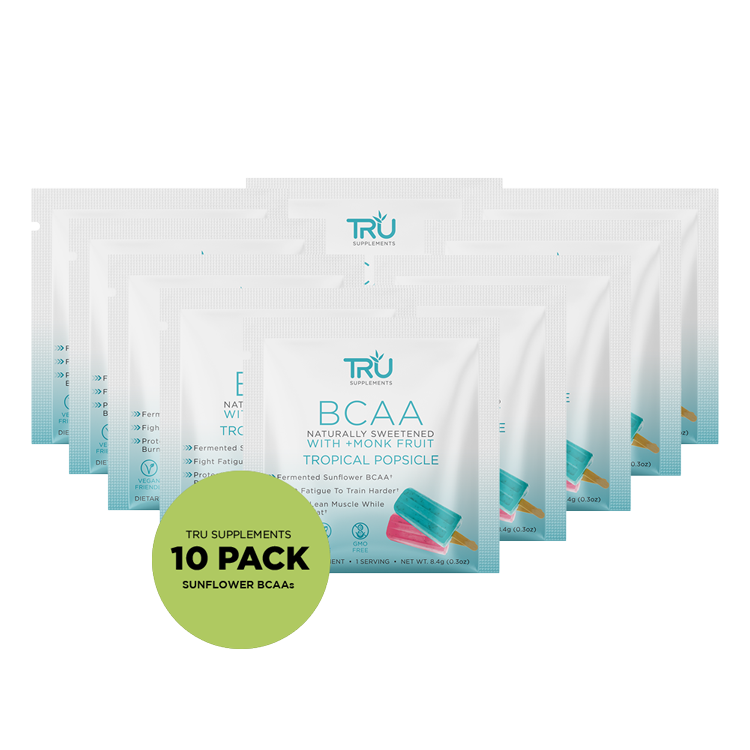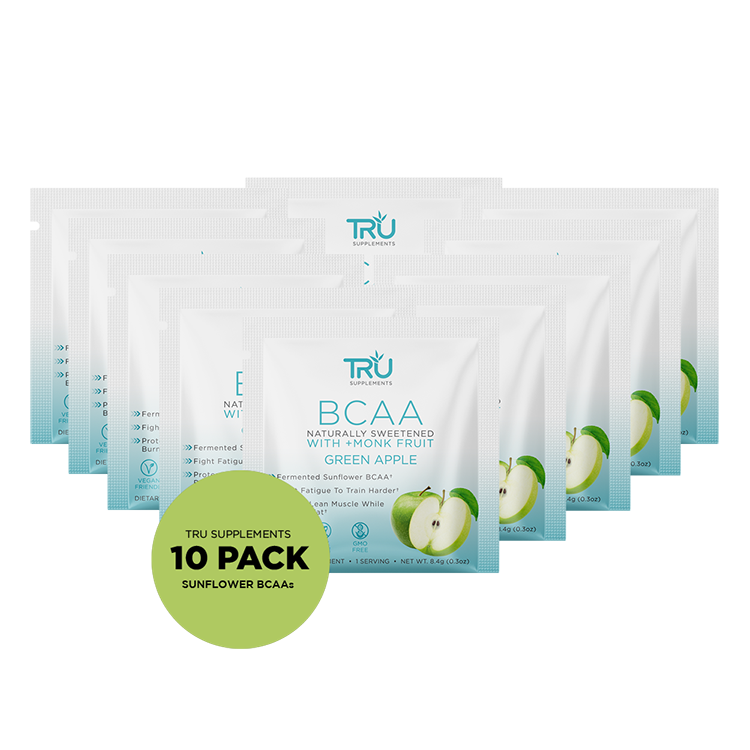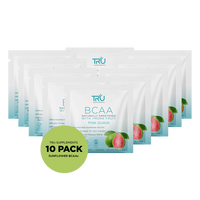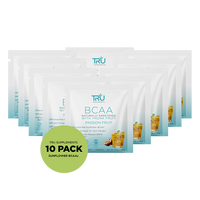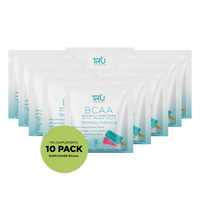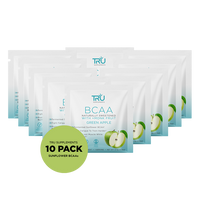 TRU BCAA Single Serving 10-Pack
Take TRU BCAA On The Go with this Exclusive 10-Pack!

TRU BCAA is our Ultra Premium BCAA + L-Carnitine formula. BCAA (Branched Chain Amino Acids) are those amino acids that contribute most directly to muscular performance and endurance while promoting muscle recovery and fat loss. Currently, there is nothing similar on the market! 
Where do BCAAs come from?

Most other BCAAs come from discarded animal parts like feathers, hooves, and beaks! TRU BCAAs are sourced from Sunflowers making them much cleaner, safer, and vegan friendly! Every single serving of TRU BCAAs contains L-Leucine, L-Isoleucine, and L-Valine!